Everything We Know About Pink's New Album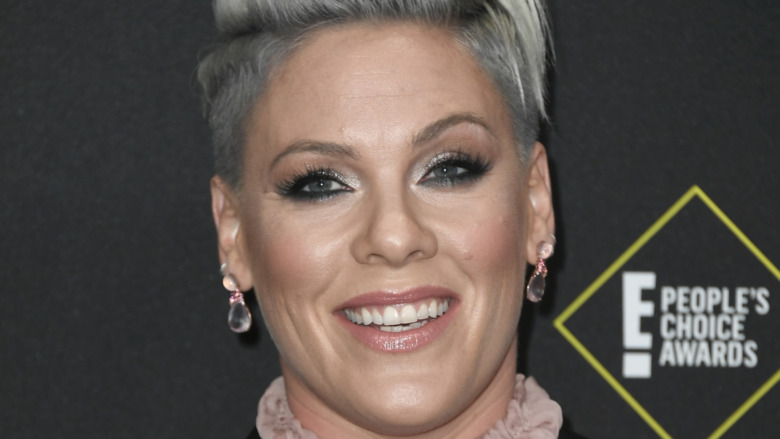 Frazer Harrison/Getty Images
It looks like Pink is ready to "Get the Party Started." The Grammy Award-winning singer surprised fans with the announcement of her new album "All I Know So Far: Setlist" on April 29. She also revealed the album's new single, called "All I Know So Far," is due out on May 7.
"NEW SONG + NEW ALBUM + NEW MOVIE! Let's go!" she wrote on Instagram with dancing and kissing emojis. The live album will drop on May 21 along with her accompanying documentary "All I Know So Far."
Pink previously announced her Amazon Prime documentary on March 18 via Instagram. The film follows her on her 2018 Beautiful Trauma World Tour and will include a mixture of "footage from the road, behind-the-scenes interviews, and personal material," according to a press release (via Deadline).
"All I Know So Far: Setlist" is Pink's ninth studio album. Her last three albums have reached the No. 1 spot on the Billboard 200 chart, and there is already a considerable amount of anticipation from fans for the new project. Along with the album news, the edgy singer-songwriter released the album's track list. Keep scrolling to learn more about what will be included on "All I Know So Far: Setlist."
Pink's new album has a packed track list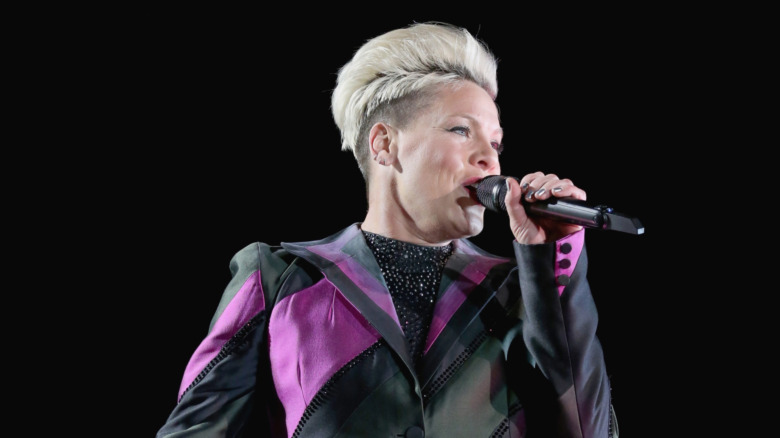 Gary Miller/Getty Images
Pink's new album "All I Know So Far: Setlist" has a robust track list. It includes 17 songs — 15 of which are live — plus her Michael Jackson Video Vanguard Award speech from 2017. 
The emotional speech, which recalled a conversation Pink had with daughter Willow Sage Hart about body confidence, touched the hearts of fans worldwide. The conversation centered around Willow calling herself ugly because she believed she looked "like a boy with long hair (Via Time)." During her speech, Pink detailed her strategy to boost her daughter's confidence, which included a PowerPoint presentation about her natural beauty and not changing to appease bullies. 
She then thanked the artists who have motivated her to be her truest self. "And to all the artists here, I'm so inspired by all of you. Thank you for being your true selves and for lighting the way for us," she said. "I'm so inspired by you guys. There's so much rad s**t happening in music. And keep doing it. Keep shining for the rest of us to see." The new album will incorporate Willow in a special way, as it includes their February 2021 single "Cover Me in Sunshine."
Fans were immediately thrilled to hear that a new project is on its way from the Pennsylvania native. "I'm so excited about this I can't ever stand it," one fan tweeted. Another stated that Pink is "single handedly saving 2021."