Leah Messer's Net Worth: How Much Is The Teen Mom 2 Star Worth?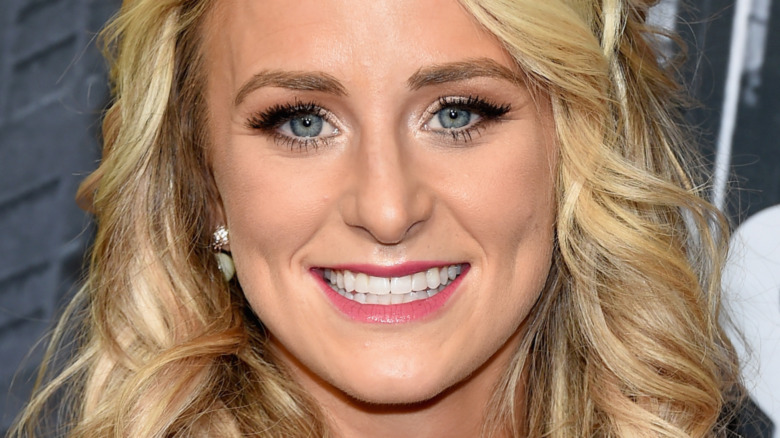 Michael Loccisano/Getty Images
MTV star Leah Messer has been a fan favorite of the "Teen Mom" franchise since her debut on "16 and Pregnant" in 2009. Since then, she joined the cast of "Teen Mom 2" in 2011, where she documents her life as a young mother of twins Aliannah and Aleeah with ex Corey Simms, and youngest daughter Adalynn, with ex Jeremy Calvert.
With "Teen Mom 2" set to return on May 4, fans were hoping that Leah and Jeremy would reconcile, but the mom of three shot that down, saying (via Hollywood Life), "There's absolutely no hope for me and Jeremy getting back together." Yet, Leah doesn't just give a look at her love life on the show— she also opened up about her drug addiction and mental health issues. The reality star does not regret showing that side of her life, revealing in her book, "Hope, Grace, & Faith," that "it led me to a place where I was able to break out of the cycles that had been causing so much toxicity in my life."
Leah is also a great mother to her three girls, telling Heavy that she wants to be their "biggest role model." She added, "I'm taking the lead on that in their lives so they can do even more." Leah is also raising a child with special needs. Leah explained to InTouch Weekly, "Yes, she has muscular dystrophy, but it doesn't make her any different than the next person and she deserves the same thing in life; same experience." 
The teen mom certainly has her hands full! How does she make the money she needs to support her three growing girls?
Leah Messer makes money by sharing her life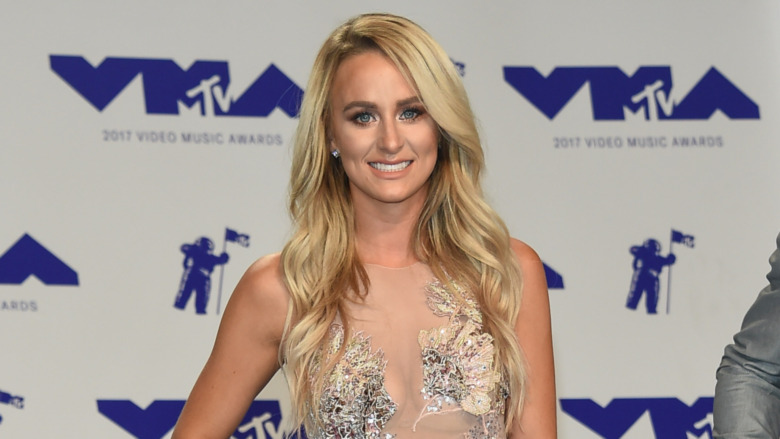 Shutterstock
"Teen Mom 2" star Leah Messer is using what she knows to make the big bucks, which means revealing details about her life. But instead of just doing that on an MTV reality show, the mother of three also wrote a memoir, "Hope, Grace, & Faith." The book was released in 2020 and, despite fans following Leah's life over the past fews years, she still was able to reveal some bombshells that piqued their interest. 
Leah's life not only helped her earn money in book sales, but also keeps her as a regular on "Teen Mom 2." While it's unclear what she gets paid to do the show, or what she gets for appearances that you can book through her Instagram, it appears Leah can get by on just being herself. According to Celebrity Net Worth, as of 2020, Leah is worth $50,000.
Yet, Leah did have another job. In 2018, she worked as a consultant for LipSense, which is a lipstick company that sells directly to customers. In a now-deleted Instagram post she wrote (via InTouch Weekly) "I haven't felt this excited and motivated to succeed at something for a little bit now." However, it appears that her previous social posts on LipSense have been deleted, so it's unclear if she's still part of the brand. Regardless, "Teen Mom 2" is already on its 10th season and fans cannot get enough of Leah, which means the money will continue rolling in for this young mom.