Who Is Leah McSweeney's Ex Rob Cristofaro?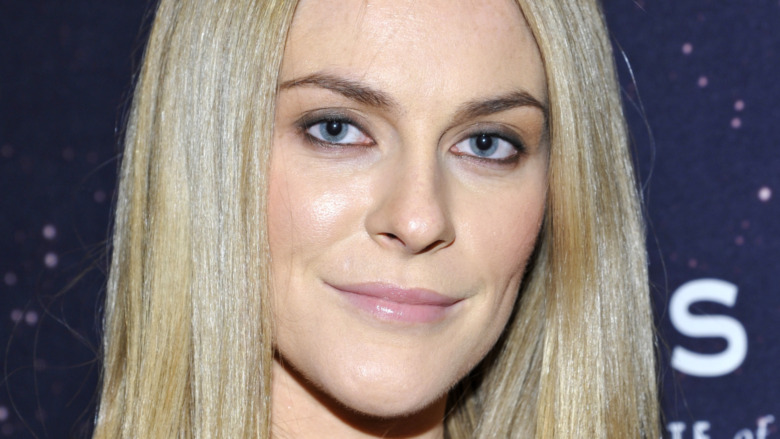 John Sciulli/Getty Images
While the ladies on the "Real Housewives of New York" are known for drama and tumultuous relationships, it appears fashion designer Leah McSweeney's relationship with her ex-boyfriend is actually pretty amicable. Fans may have even been surprised to see her ex Rob Cristofaro appear on the hit Bravo show, but it seems like the couple is able to get along thanks to their daughter Kier "Kiki" Marie, whom they are raising together.
Leah explains it best when she pointed out on an episode of "RHONY" (via ScreenRant), "my family situation is not a traditional one." The reality star has opened up in the past about how Rob was her first love after the two met while she worked at his streetwear business, Alife. Of course, Leah went on to found her own streetwear company, Married to the Mob, in 2004, and by 2008 the couple split when Kier was only 2 years old.
While the couple have been broken up for over a decade, Leah still holds Rob in a high regard and the two often spend time together as a family. She revealed in a confessional, "Rob is my baby daddy/ex. It's really hard for people to understand me and Rob's relationship because it's so unique." She continued, "we're basically like an amazing married couple that doesn't live in the same house and doesn't have sex." The two may not be together officially, but it appears that Rob has a big enough role in Leah's life to have a role on the "Real Housewives."
Rob Cristofaro is a successful businessman and co-parent
Rob Cristofaro is more than just Leah McSweeney's baby daddy, he's a successful businessman in the fashion world. According to his LinkedIn, the New Yorker started his streetwear clothing line, Alife, in 1999 and describes it as a lifestyle concept whose "mission is to showcase, elevate and perpetuate the downtown culture." The company even hosts a popular event called Alife Sessions where stars like John Mayer, Travis Scott, and Drake have attended, according to ScreenRant. But that's not Rob's only business venture, he also started Rob's Projects, which he described to Freshness as a "creative agency/Talent representation business" that revolves around "youth culture, arts, and fashion."
Yet somehow with all that going on, Rob even finds time to be a part of Leah's business, working as an art director for "Married to the Mob."  It appears that the reality star appreciates Rob's support not only as a co-worker but as a co-parent and has made that known to her fans. In a 2018 Instagram post of her family, Leah captioned the photo, "The only thing I think I'm kind of doing right in life is co-parenting." In another post from 2020 of them, she wrote, "One thing for certain is we have each other's backs."
With a tight relationship like this, it appears we'll be seeing more of Rob in future "Real Housewives" episodes, proving that not all relationships have to be drama filled ... although it does make for good TV!