Here's Where Chrissy Teigen Would Like To Go With Meghan Markle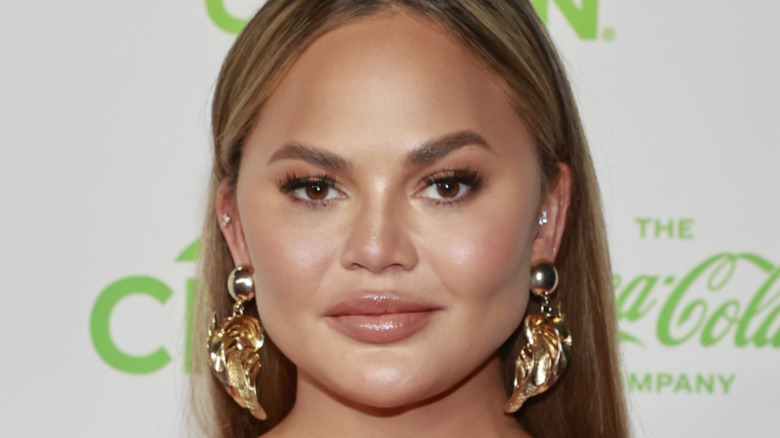 Emma Mcintyre/Getty Images
It seems like Chrissy Teigen is friends with everyone in Hollywood. Celebrities from Kim Kardashian to Gabrielle Union are just a few of the "Cravings" author's close friends. Her friends showed their support for the Sports Illustrated model and her Grammy-winning husband John Legend after they revealed they'd lost their son Jack after carrying him for just 20 weeks. After sharing an emotional and raw Instagram post announcing the news in October 2020, the "Lip Sync Battle" host received a flood of support from old friends and new ones.
"We're always here for you and love you guys so much," Kardashian commented. "We love you guys so much and we will be here for whatever yall need. Always," Union professed. Other celebrities that showed their support via social media included Paris Hilton, Alyssa Milano, and Selma Blair, per Union Leader. The trying time also opened the door to new friendships for Teigen, including one with the Duchess of Sussex, Meghan Markle.
"She's been so kind to me ever since we connected on — she had written me about Baby Jack and loss," Teigen revealed on "Watch What Happens Live" in April. "She is really wonderful and so kind, and just as kind as everyone says she is."
So, what does she hope happens next in their friendship? Read on to find out.
Chrissy Teigen wants to visit Meghan Markle at her Monecito home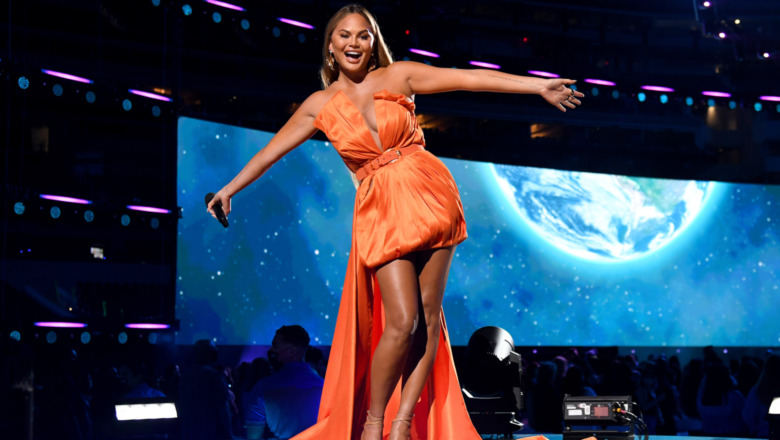 Kevin Mazur/Getty Images
Meghan Markle and Prince Harry served as co-chairs for the Global Citizen "VAX LIVE: The Concert to Reunite the World" event, which was filmed in early May. Chrissy Teigen attended the event as a celebrity guest with her husband John Legend and 5-year-old daughter Luna, per Entertainment Tonight.
"I feel like our world has just gotten so small, through this whole pandemic and everything," the 35-year-old mom-of-two told Entertainment Tonight at the event. "We have to go to Montecito and chill in the chicken house. Archie's Cluckin' Hut?" The house Teigen is referring to is called "Archie's Chick Inn," and it was featured on Oprah Winfrey's tell-all interview with Harry and Meghan. "They're so wonderful for co-chairing this," Teigen said of the Duke and Duchess of Sussex.
"This is obviously such an incredibly important event that I'm so happy to be a part of. We want to tell people to get vaccinated, plain and simply, this event is just something to celebrate not only these frontline workers that are able to come see and watch this event, but also be able to tell people to get this vaccine and that it's safe and it's something that is going to let us get back to our normal lives," the Twitter queen elaborated, "and we can hug people again and kiss and cook food and have brunch and do the silly things we miss so much. It's a step toward that."