Chrissy Teigen Reveals Meghan Markle Reached Out To Her After Her Son's Death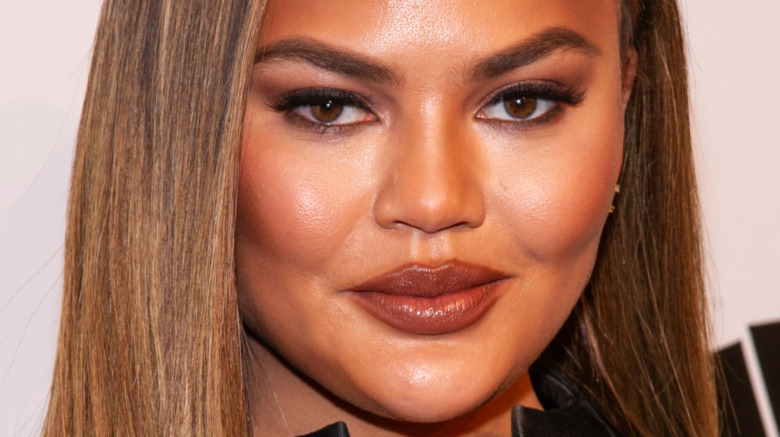 Shutterstock
Chrissy Teigen and Meghan Markle may not be the most likely of friends, but they actually go back years. In November 2018, Teigen recalled how she first met Meghan early on in their careers while both were models on the NBC game show Deal or no Deal, hosted by Howie Mandel. She told the Daily Mail she was "especially a fan" of the former Suits star and had nothing but kind words for her. "I was on Deal or No Deal with her and she was lovely. Now everyone asks me what she was like and I say, 'Sorry, no dirt.' She's gorgeous," Teigen said. 
She also joked on The Ellen DeGeneres Show in February 2018 about how she could have become the Duchess of Sussex and married Prince Harry instead of her husband, musician John Legend. "I tell John all the time: 'That could be me. I could be Princess Harry,'" Teigen teased.
The star then went on to gush over Meghan during a May 2018 appearance on Watch What Happens Live, where she admitted that "everyone wants a good story" about her. "I just remember very quiet and sweet," she said, adding that she had no salacious story about the duchess and instead just found her to be "really kind, and I don't say that about anybody."
The two are still in contact, as Teigen revealed the touching story of how Meghan reached out to her after the loss of her and Legend's son in September 2020.
Chrissy Teigen said Meghan Markle has been 'so kind'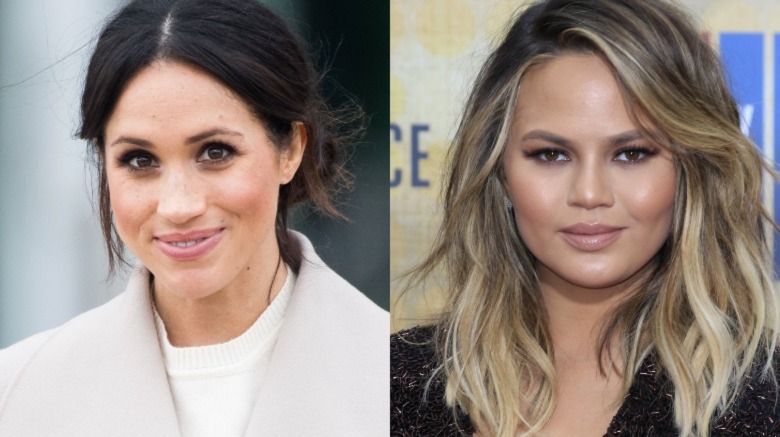 Shutterstock
Chrissy Teigen told Andy Cohen on Watch What Happens Live on April 20, 2021 that Meghan Markle sent her a message after she and John Legend experienced pregnancy loss with their son, Jack. A fan asked Teigen if she'd been able to "personally connect" with Meghan since she and Prince Harry moved to California, to which she responded, "She's been so kind to me ever since we connected. She had written [to] me about baby Jack and loss. She is really wonderful and so kind and just as kind as everyone says she is."
Teigen also shared that she'd spoken to Meghan after her and Harry's shocking March 2021 interview with Oprah Winfrey. "It was like 'Holy s**t, this is big," Teigen said, calling it "eye-opening" and adding, "[Meghan's] been very open about what she's been open with and her truth has been her truth since the very beginning." 
Teigen's comments came after she defended Meghan on March 5, 2021. "[T]his meghan markle s**t is hitting too close to home for me. these people won't stop until she miscarries. F**king stop it," she tweeted. Meghan previously experienced a miscarriage in July 2020.
Teigen spoke candidly about losing her son in a heartbreaking October 2020 essay (via Medium). "Thank you so much to every single person who has had us in their thoughts or gone as far as to send us your love and stories. We are so incredibly lucky," she wrote.