Gwyneth Paltrow's Visit To The DMV Is Raising Eyebrows. Here's Why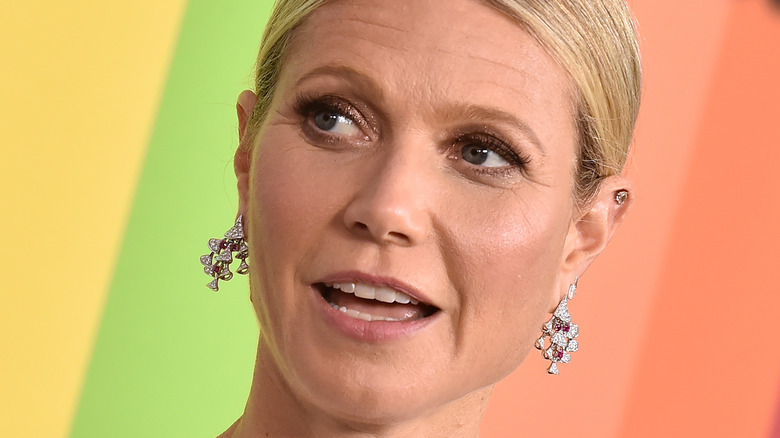 Shutterstock
Gwyneth Paltrow is another celebrity who is reaping the benefits of her fame. The actor is one of the most well-known figures in the entertainment industry, and she boasts a net worth of $150 million. Paltrow has starred in plenty of films during her career, including "Shallow Hal" and "Shakespeare in Love" (via IMDb). She also happens to be the daughter of actor Blythe Danner and director Bruce Paltrow. More recently, Paltrow has become known for her company, Goop, a modern lifestyle brand.
In 2020, Paltrow admitted she was more immersed in her business than acting, even revealing that she doesn't want to be in film anymore. "I sort of felt like, well, now who am I supposed to be? Like, what am I, what am I driving towards?" she said on SiriusXM's "Quarantined with Bruce" (via People). "Being a kid who's like living every breakup on every headline, like being criticized for everything you do, say, and wear. And also, it's so transitory, you're always all over. It's hard to plant roots. Like I'm such a homebody, you know me, I like to be with my old friends and cook and squeeze my kids. Like I don't want to be alone in a hotel room in Budapest for six weeks. Like, it's just not who I am."
Though she may be through with acting, she's still living like an A-lister. Keep scrolling to find out why Paltrow's visit to the DMV is causing a stir.
Gwyneth Paltrow played the fame card at the DMV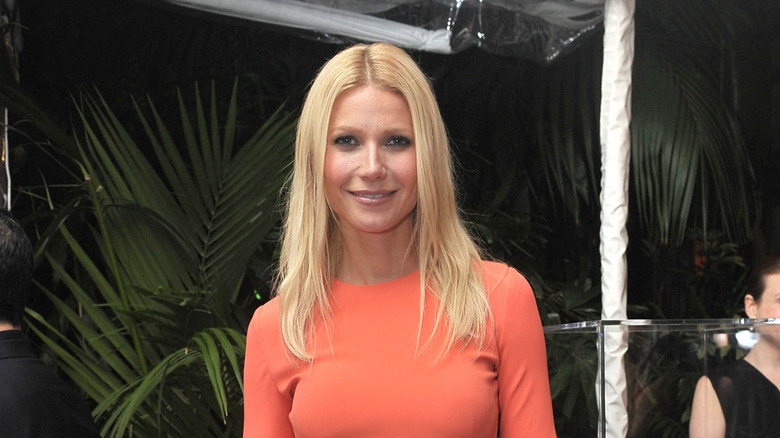 Stefanie Keenan/Getty Images
Gwyneth Paltrow skipped the line in her latest visit to the dreaded DMV. According to the Daily Mail, the actor got hooked up with the VIP treatment at a place that nobody enjoys going. Photographers captured the actor sneaking through a back-door entrance as at least 50 others stood in a line in the front of the facility in Santa Monica, Calif. Paltrow looked casual in a pair of light-wash jeans, and a black top tucked into the waistband of her pants. She shielded her face with a black face mask and sunglasses. According to the outlet, Paltrow got in and out of the facility in 30 minutes as her bodyguard waited for her and chatted with a DMV worker.
Interestingly enough, Paltrow chatted on Anna Faris' "Unqualified" podcast in April, where she talked about how life as a celebrity is pretty awful. She shared that since she's been in the public eye for so long, she doesn't know what it's like to live normally. "I think our culture idealizes fame so much, and I actually think it's [a] pretty terrible thing to be famous, if our purpose on the planet is for human development and to really become the truest, best version of ourselves," she told Farris. "I think fame is a huge impediment to that, and I've had to work really hard to separate the fame from who I am." It definitely seems as though she enjoyed playing the fame card at the DMV...