The Truth About Eddie Vedder's First Wife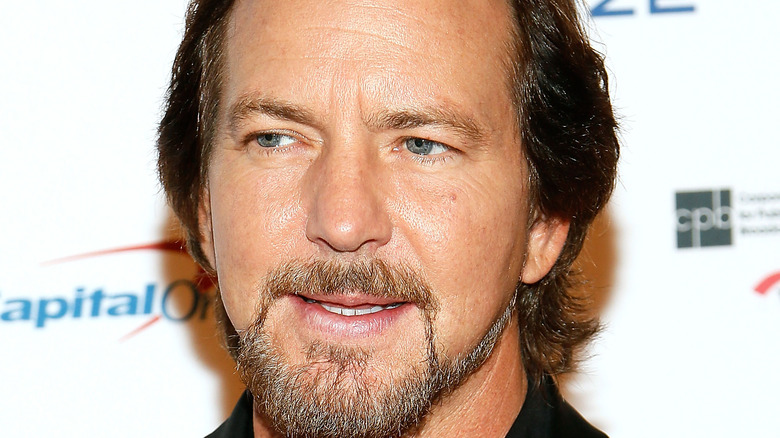 Paul Morigi/Getty Images
If you listen to Pearl Jam or existed in the '90sm then you definitely know Eddie Vedder. The 56-year-old is responsible for hits like "Even Flow" and "Alive," but do you know much about his love life? 
When he's not jamming out on stage, he's had a few romantic relationships off stage. Vedder has been married to model Jill McCormick since 2010, but before her, there was Beth Liebling. The rocker married Liebling in 1994, and discussed their relationship in an interview with the Los Angeles Times that same year. "I think I'm probably a very difficult person to deal with," he said. "Things never seem to settle down and be normal, and I think Beth has to deal with a lot. I don't want to get into our personal relations. But at times there is tension... We are all selfish at heart, I guess. But I just know that without her, I'd be a kite without a string — a nothing man."
Vedder and Liebling divorced in 2000, and although he didn't reveal many details about the end of their marriage, he was reportedly "devastated," according to Rolling Stone.
So who is the private other half of Vedder's first marriage? Keep reading for more details about what Liebling has been up to since her divorce.
Beth Liebling is a musician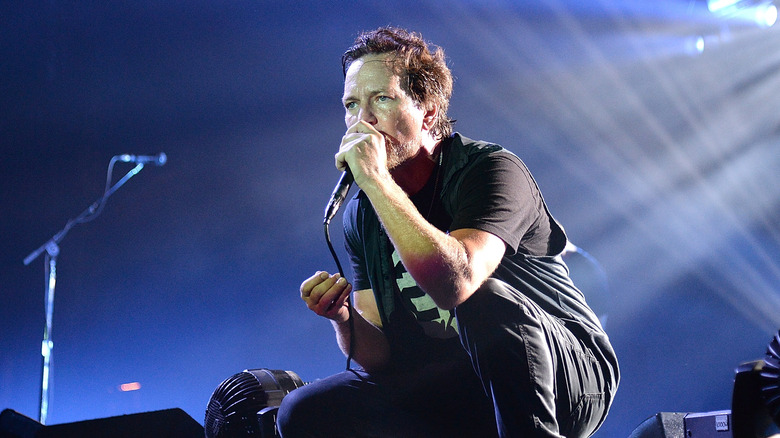 Kevin Mazur/Getty Images
Although her ex-husband was probably more famous due to his success with Pearl Jam, Beth Liebling is also pretty accomplished in the music world. She founded the grunge band Hovercraft, and even toured with the Foo Fighters in 1995, according to Alternative Nation. The band is no longer together, but Liebling is now part of Teleportal, which released their debut album "Devour" in 2019.
The 54-year-old played bass in the band Schema and jumped on the drums for Lola. When she's not in the studio, Liebling "mostly surfs, swims and dives," according to her website. Liebling said she was always active in sports, but apparently sticks mostly to aquatics. She also appears to be a world traveler and lists Maui, Chicago, and Rome — the city in which she and Eddie Vedder married in 1994 — at the top of her homepage banner. 
Liebling is also the founder of GoGirlzzz, an online social network for women. She also paints and writes in her spare time, per Zimbio.