Amy Schumer Opens Up About Her Husband's Autism Spectrum Disorder And Her Son's Future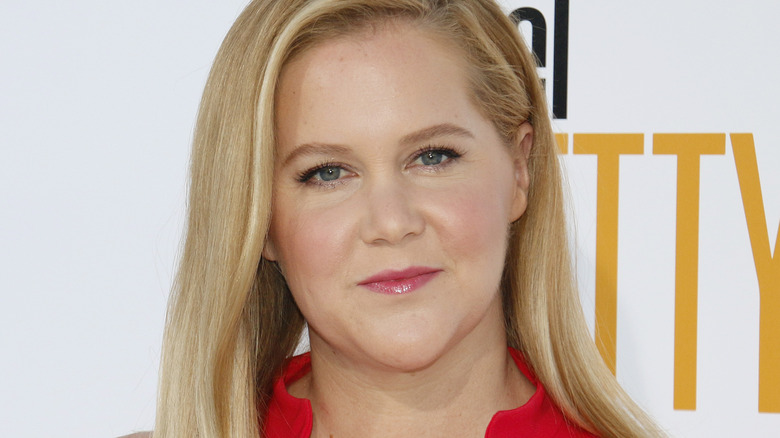 Shutterstock
We love Amy Schumer for her tell-it-like it is comedic style and her brutal honesty, but it's her vulnerability that keeps her fans swooning. In honor of son Gene's second birthday on May 5, the actor got candid about her love for her husband, Chris Fischer, and discussed his autism spectrum disorder diagnosis and what it means for their tyke. However, this isn't the first time the mother of one has opened up about her husband's diagnosis.
In her 2019 Netflix special "Amy Schumer: Growing that Fischer," the comedian revealed that her beloved had been recently diagnosed, and in an interview on "Late Night with Seth Meyers," she revealed why it was important to them to share that Fischer is on the autism spectrum. "We both wanted to talk about it because it's been totally positive," Schumer, who wed Fischer in 2018, said of the diagnosis's impact on her relationship, per TODAY. "I think a lot of people resist getting diagnosed ... because of the stigma that comes along with it." She continued, "The tools that we've been given have made his life so much better and our marriage and our life more manageable. So I just wanted to encourage people to not be afraid of that stigma. ... I think there are a lot of people with autism who go undiagnosed when I think their life could be better if they got those tools."
 Keep scrolling to see what she said about what Fischer's autism spectrum disorder means for their son.
Amy Schumer found comfort in her husband's diagnosis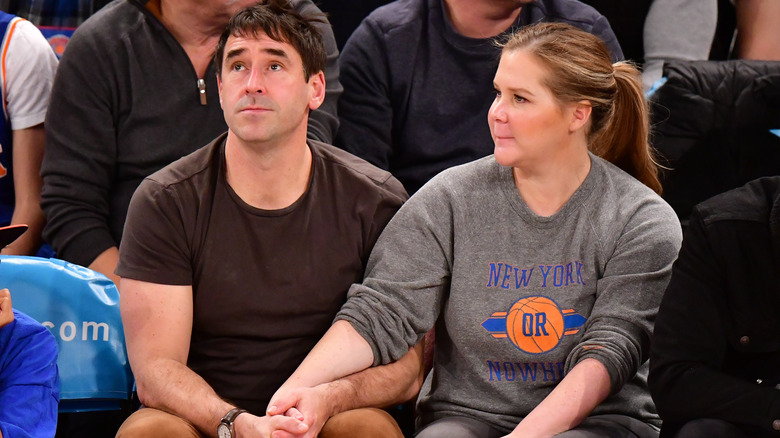 James Devaney/Getty Images
In Amy Schumer's touching Instagram tribute to her son in honor of his birthday on May 5, she proved how her husband Chris Fischer's autism spectrum disorder diagnosis made them a stronger couple. "I woke up emotional as hell thinking about my husband, Chris," she began on a slideshow of family pictures. "I feel loved and supported always. He takes care of our family and is a husband and father beyond my wildest dreams. Also he has autism spectrum disorder." (According to the Mayo Clinic, autism spectrum disorder defined as a "condition related to brain development that impacts how a person perceives and socializes with others, causing problems in social interaction and communication.")
Referring to her 2020 HBO Max documentary, "Expecting Amy," she continued, "Being tested and diagnosed has helped us communicate and support each other better. People have reached out to us saying that seeing our doc #expectingamy motivated them to get tested and that it has changed their lives."
Fischer's diagnosis has been positive for their family and notes it may impact their son. "We want to encourage parents and people to give themselves the gift of information so people can function to the best of their abilities and remove any stigma that comes with autism," she added. "Statistically our son most likely will be diagnosed as well and if he's anything like his father that is wonderful news." Happy birthday, baby Gene!