Who Is John Miller's Ex-Wife?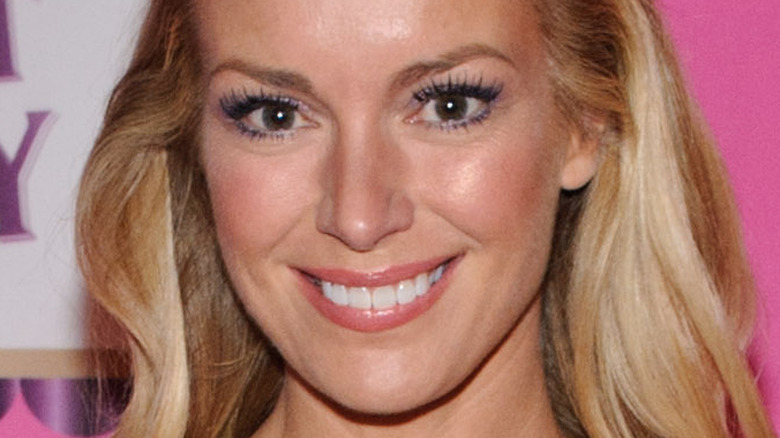 Timothy Hiatt/Getty Images
John Miller and Jennifer Garner appear to be back together! The lovebirds are giving their relationship a second chance less than a year after calling it quits, according to Us Weekly. "Jen and John are back on," a source said. "It started up a few weeks ago."
Miller and Garner started dating in October 2018, right around the time she wrapped up her divorce from ex-husband Ben Affleck. In August 2019, a source said Garner and the CaliGroup CEO connected over coparenting their kids from previous relationships. "John and Jen are in similar places in their lives and can relate to raising kids after a divorce," the source said. "They're on the same page and understand where things stand."
Things unfortunately went south one year later in August 2020, according to a second source. "He was ready for marriage and she just couldn't commit. They parted on very amicable terms," the source said. Before he was linked to Garner, Miller was married to Caroline Campbell from 2005-2014 and their divorce was finalized in 2018, according to Daily Mail. Keep reading for more details about Campbell.
Caroline Campbell is an accomplished violinist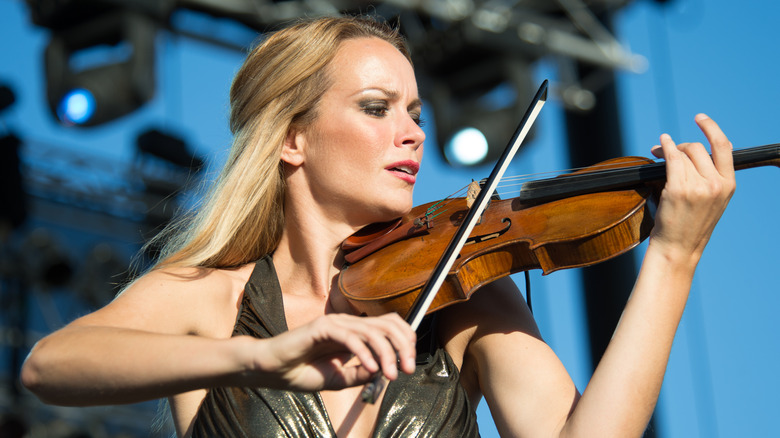 Shutterstock
Caroline Campbell discovered her divorce was finalized in probably the worst way possible: online! She shared her reaction in a now-deleted Instagram post, according to Us Weekly. In November 2018, Campbell wrote, "Performed tonight in Texas with the always incredible and charismatic @chrisbottimusic and oh, apparently my divorce is finalized. "I just found out on the internet.. Lol!! Tomorrow night we play Dallas – can't wait!!" Miller and Campbell have a son and daughter, and they share joint custody of the children, per the outlet.
When she's not raising kids, Campbell is a violinist who's appeared in the Cleveland Orchestra, Los Angeles Philharmonic, and Indianapolis Symphony, according to her website. The 41-year-old has performed with Andrew Bocelli, Alicia Keys, Beyonce, Justin Timberlake, Barbra Streisand, Paul McCartney and more. She has even recorded for films like "Hunger Games" and "Frozen."
In April, Campbell returned to live performances for the first time since the pandemic, according to the Houston Chronicle. The violinist was thrilled to get back on stage, telling the outlet, "To say I'm excited is an understatement." She continued, "I've really missed not just performing for an audience but also collaborating with other musicians and sharing that experience in whatever scenario, whether it's a small stage, a big stage, a rock concert or a more classical setting ... This is like a dream-come-true concert to do a bunch of my own material and arrangements with one of the best orchestras in the world."