Andrew Garfield Explains Why He Went Streaking Down Hollywood Boulevard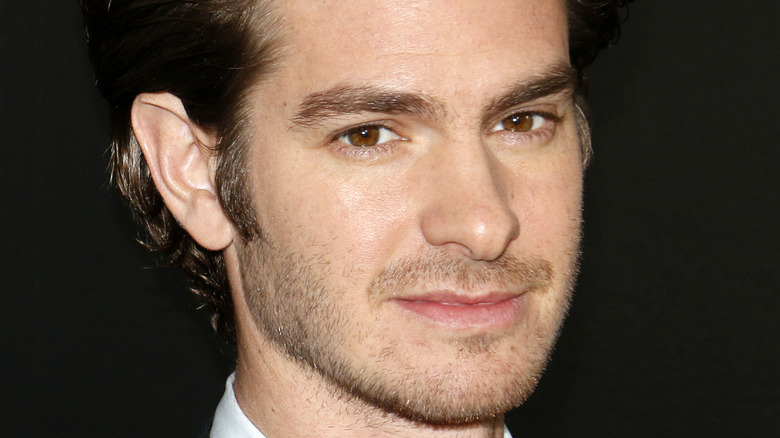 Shutterstock
Actors are often asked to bare their souls on-screen, but Andrew Garfield has proved he's willing to bare it all. The former Spider-Man sent fans into a frenzy when videos surfaced of him sprinting naked down Hollywood Boulevard. In a new interview with Jimmy Fallon on "The Tonight Show," Garfield has explained why he was willing to streak in broad daylight for his upcoming film "Mainstream," directed by Gia Coppola.
Garfield will be playing a social media celebrity in the new movie, which People described as "a satirical drama about internet fame, vloggers and influencers." It will also star Nat Wolff, Jason Schwartzman, and "Stranger Things" star Maya Hawke. As the actor told Fallon, the cast was already familiar with each other, which made the shoot into an "experimental, fun hang."
And as Coppola told IndieWire, the pivotal streaking scene seemed particularly "liberating" for Garfield. "It was like riding on a rollercoaster," the actor recalled. "That day was like 'Oh my God, I don't want to do it. I'm going to vomit. I'm going to die.'" Then, he had a change of heart. "And then after the first take Gia says 'Holy s**t, that was amazing, we got it, get into the van.' And I was like, 'No. No, no, no. We're doing this five more times,'" he joked.
Andrew Garfield felt like he 'had to take' the opportunity to streak without getting arrested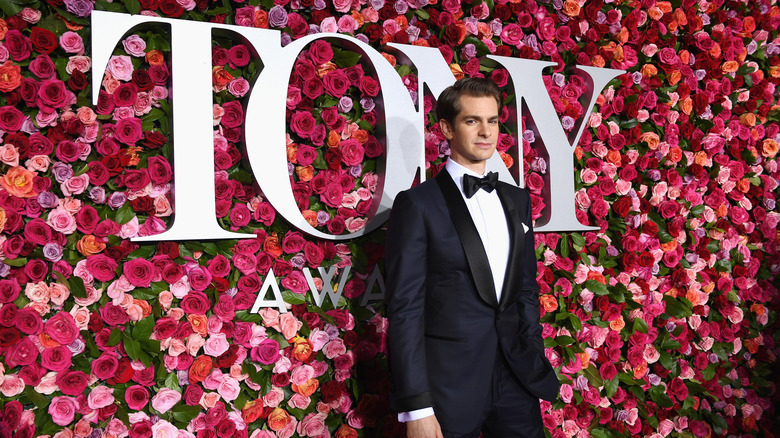 Larry Busacca/Getty Images
Footage of the scene first emerged on Entertainment Tonight, showing Andrew Garfield nonchalantly interacting with passers-by while seemingly naked. "You shot this, really, in front of strangers – what goes through your head?" Jimmy Fallon asked the actor during his recent appearance on "The Tonight Show."
"Dude, I don't know, man. It's like, life's short," the actor replied. "If this year has taught us anything, it's that life is short, and if I get an opportunity to streak down Hollywood Boulevard without getting arrested, I'm gonna take it." Explaining that he felt like he had to take the opportunity, Garfield added, "It's kind of that simple."
Speaking to IndieWire about his experience shooting the movie, the star again emphasized his desire to live in the moment. "I go back to the fact that we're all going to die," he commented. "What do I want to do while I'm here?" Garfield then waxed philosophical. "On my deathbed am I going to be like 'F**k, I wish hadn't run around Hollywood Blvd naked wearing a d**do,' or am I going to be like 'F**k, I wish I would have known what that felt like?'" he asked.