Inside The Chainsmokers' Love Lives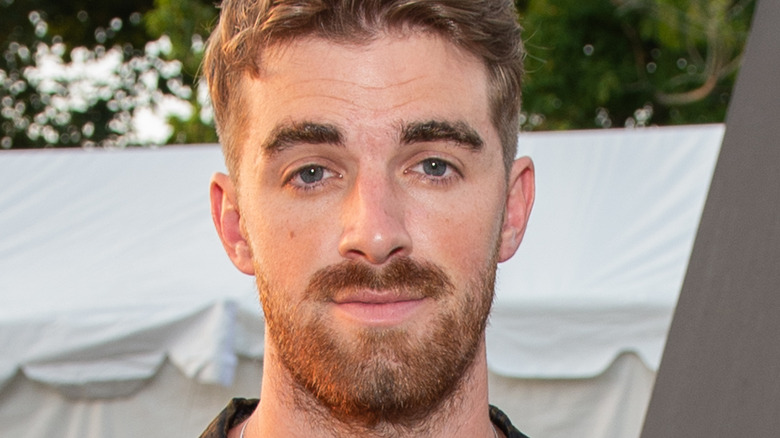 Mark Sagliocco/Getty Images
When The Chainsmokers aren't churning out hits like "Closer," "Paris," and "Something Just Like This," Drew Taggart and Alex Pall focus on their personal lives. But while Just Jared reported two were spotted on a double date with their girlfriends in June 2020, it seems like that foursome won't be getting together again anytime soon.
Taggart reportedly split from his girlfriend Chantel Jeffries in April 2021 after one year of dating, according to People. His rep told the outlet that they "broke up a month ago and amicably and remain friends." The two were first spotted together in early 2020 and they went public with their relationship via Instagram in July of that year. Jeffries and Taggart traveled a lot throughout 2020, and the pair chronicled their adventures and relationship on Instagram. In one since-deleted post (via People), she wrote, "You make this planet feel like home."
The music phenom previously dated model Meredith Mickelson and influencer Haley Rowe, according to the outlet. Taggart may be single now, but does Pall have a special someone in his life? Keep reading for more details.
Alex Pall is reportedly single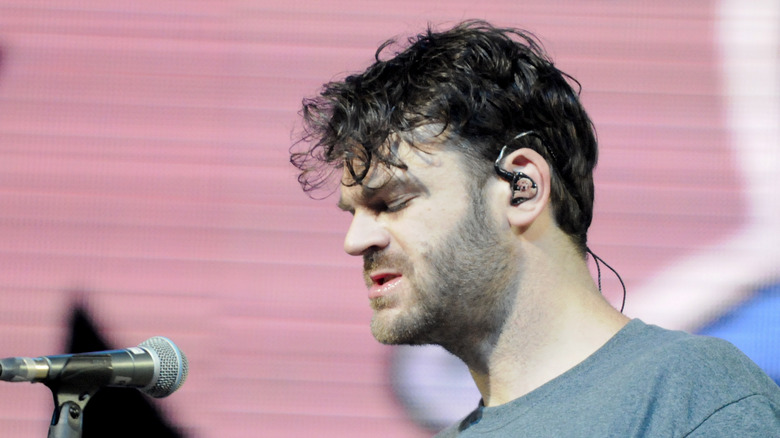 Shutterstock
Alex Pall made headlines in 2018 for drama involving his ex-girlfriend Tori Woodward. As People reported in January 2018, Woodward shared photos of Pall apparently kissing another woman. CCTV captured these snaps and Woodward posted them in her Instagram Stories, per the outlet.
"Alex is disgusting. Men are trash. Don't ever forget it," she wrote on IG. "They'll look you in the eyes and tell you they love you. Then destroy you without a second thought," she captioned another photo. Woodward also said he was unfaithful more than once.
When TMZ asked Pall about the split, he said, "I wish nothing but the best for her. She deserves a better guy than me." A source told People that Pall seemed to regret what happened with Woodward. "He was not a perfect angel and he's beaten himself up for hurting someone who was so important to him for so long," the tipster said. "He can only hope he'll be forgiven and of course, he absolutely regrets acting carelessly."
Radar Online later identified the girl in the footage as model Katelyn Byrd. The source added that Pall was moving on with Byrd: "While the timing of their initial meeting was certainly not ideal, Alex and his new lady friend are taking things slowly and enjoy spending time together." In 2021, Celebs Couples listed him as "possibly single."