Here's How Much Money Chris Pine Is Really Worth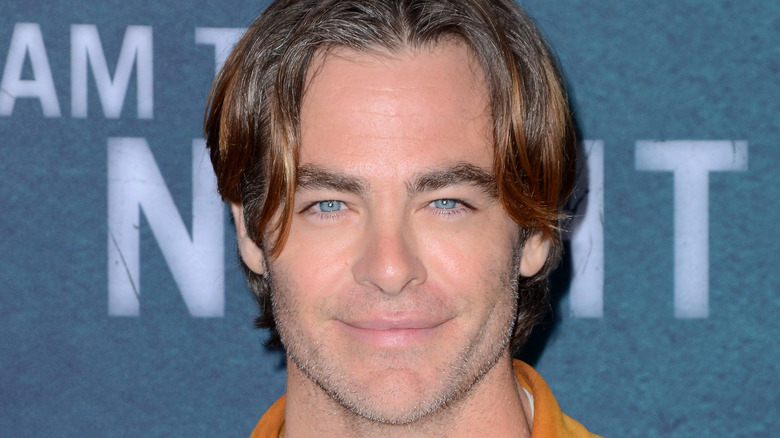 Shutterstock
In 2004, Chris Pine made his feature film debut as Anne Hathaway's enemy-turned lover in the second installment of the "Princess Diaries" franchise. A few years later, the actor was a full-blown superstar, thanks to his work in 2009's "Star Trek" as the storied leader Captain James T. Kirk. His performance wowed audiences and critics alike; RogerEbert.com's Matt Zoller Seitz wrote, "Pine's Kirk seems to be morphing seamlessly into [William] Shatner's, complete with surprising pauses and intonations, but he's more credible as a strong, respected leader."
Since starring in "Star Trek" and its two sequels, Pine has displayed his incredible acting range with roles in both comedies and dramas across big and small screens; he's not the typical action star or screwball goof. He can do it all, which he most recently exemplified as Steve Trevor in the "Wonder Woman" films and as Jay Singletary in TNT's "I Am the Night" TV miniseries. It's no secret that Pine has an impressive film portfolio, but how much is the actor really worth?
Is there an inheritance?
Stefanie Keenan/Getty Images
Chris Pine's career has paid off in a big way: The actor's net worth is estimated to be at $30 million, according to Celebrity Net Worth. 
While Pine has been in the entertainment industry since 2003 — his first role was a guest spot on the medical TV drama "ER" — his family got in the biz long before that. Both of Pines' parents are actors, his grandfather was a producer and attorney who acted as president of the Hollywood Bar Association, and his grandmother was none other than Anne Gwynne, a scream queen who made a name for herself in Hollywood's B horror movies. Even with his family leading by example, Pine just kind of fell into acting. "I don't even feel like I picked it," Pine told the Tulsa World. "I just started doing plays in college. And then I went to LA. Then I got an agent. It just sort of rolled like a very slow snowball into what I'm doing now. It's very weird." 
While we've seen the "Dungeons and Dragons" star's reported net worth, it feels safe to assume there must be a major inheritance or something waiting for Pine with all the Hollywood influence and star power that came before him.