The Member Of BTS You Didn't Know Was On The Masked Singer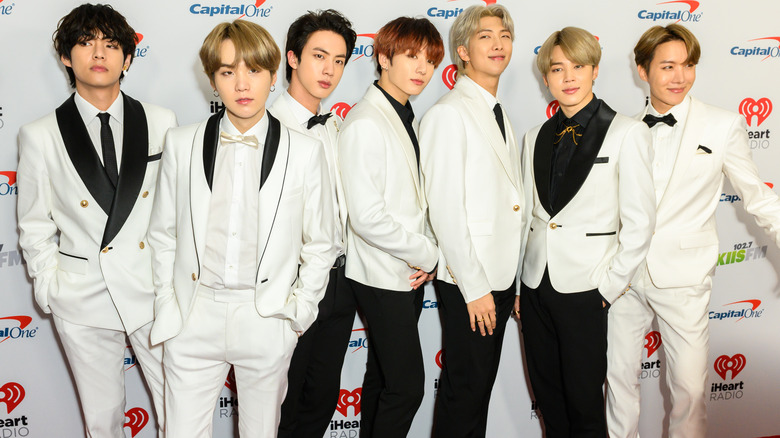 Shutterstock
As many viewers can attest, the fan fervor surrounding the reality TV singing competition "The Masked Singer" isn't quite the same as it typically is for the average show from this genre. Since it began airing on the cable network FOX in 2019, "The Masked Singer" has cultivated a large following and astronomical ratings throughout the course of its five seasons due to a number of factors: its unabashed pageantry and dazzle provided by its costumed premise, the anonymity of its famous contestants, and how the show fosters a positive environment for those involved, rather than a more traditional, hyper-competitive set-up. 
But while dedicated fans of "The Masked Singer" might be able to list off the cast rosters and winners for each of the show's five seasons, there's possibly a bit of obscure trivia even they might not know: that at least one member of the global Kpop sensation BTS had a stint on the hallowed, whimsy-fueled program. 
So, which member of BTS appeared on "The Masked Singer," and what's the story behind it? Keep on reading after the jump to find out the answer.
The youngest member of BTS appeared on "The Masked Singer" .. but not the one you'e thinking of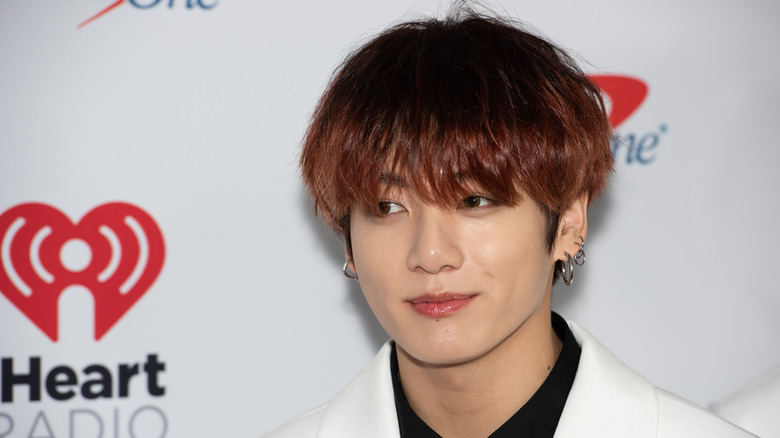 Shutterstock
As media outlets like Cheat Sheet have reported in the past, a member of BTS did indeed appear on a season of "The Masked Singer" — but it not might be the one you're thinking of. While the show hit American shores relatively recently, airing its debut season in January 2019, the Fox network smash was based on an original South Korean iteration, "King of Masked Singer." So who is the BTS member in question? None other than Jungkook, the seven-person boy band's youngest resident idol.
Per Cheat Sheet, Jungkook made his mark on the South Korean hit television show in 2016, in which he donned the costume of "Fencing Man," a futuristic take on the traditional costume of any given saber-wielding athlete from the titular sport. Jungkook managed to perform a few numbers and survive a few rounds before being eliminated. 
In a 2019 video released around the time of the debut of the American version of "The Masked Singer" in 2019, Jungkook recalled his experience as a contestant three years prior, confessing that he wasn't as confident as a performer back then (via Elite Daily). Surprisingly, he further divulged that he felt less sure of himself as a singer and dancer while donning his identity-concealing costume than he did without it. Popstars are just like us, as the saying goes.