Kendall Jenner's New Mental Health Series Has Fans Divided. Here's Why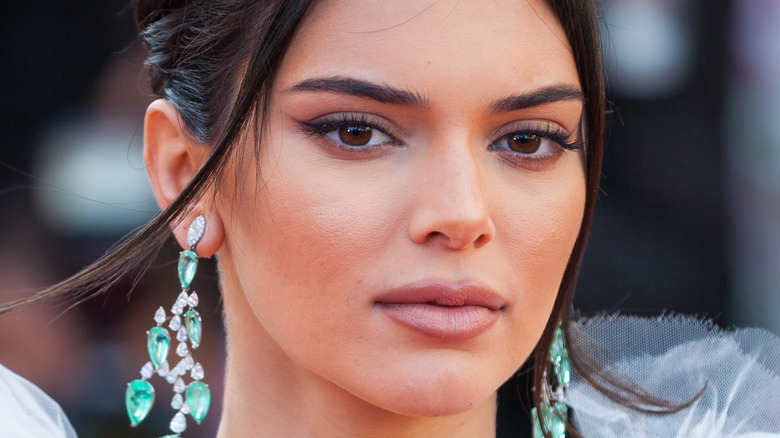 Shutterstock
Over the last few years, Kendall Jenner has been more candid than ever about her journey with mental health. The supermodel opened up about her experiences with anxiety during a 2016 episode of "Keeping Up With the Kardashians," revealing she was "scared to fall asleep" because she was suffering from sleep paralysis (via Bustle). And in a January 2017 post on her now-defunct website KendallJ.com, the brunette bombshell said she thought she was "finally learning how to cope," per Self. However, Kendall still struggled with her mental health, and as things escalated, the TV personality retreated from the spotlight and held off from walking in fashion shows.
Kendall spoke about her absence from the runway the following year, telling LOVE magazine she "didn't do any shows" because her anxiety was sky-high. "I was working in L.A. and I was like, 'Oof, I can't right now — I'm gonna go crazy,'" she recalled in 2018 (via E!). Though Kendall did make one appearance for Versace in June 2017, she admitted she was "on the verge of a mental breakdown."
Kendall later shared advice on how she grapples with her anxiety, telling Good Morning America in May 2020 that she's been reading and meditating. Sharing her story has also been extremely helpful for Kendall, who launched a web series with Vogue about the "effects of low-grade anxiety disorder." However, many had something to say about the new mental health series. Keep scrolling to find out why fans are divided. 
Kendall Jenner's new web series received mixed reactions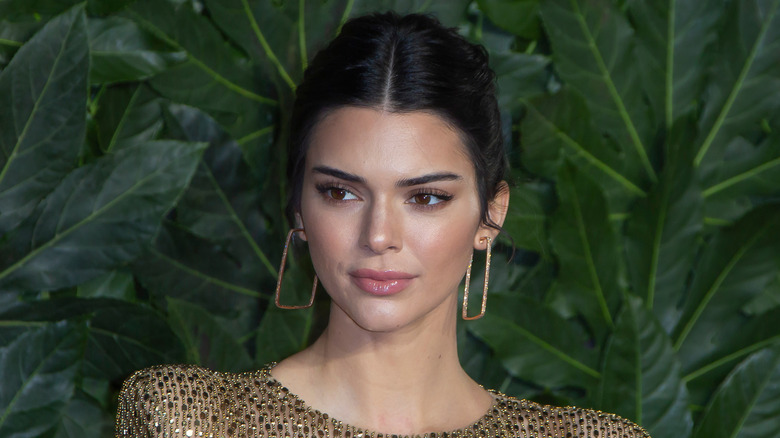 Shutterstock
Kendall Jenner is exploring her journey with mental health and anxiety more in-depth than ever in a new web series with Vogue. The four-part show, which is titled "Open Minded: Understanding Anxiety," was announced by the publication on May 5, 2021, but Kendall's partnership already has fans divided. Vogue revealed the news of the mental health series on Instagram alongside a video of Kendall, who explains she'll be speaking with "mental health experts," as well as touching on her own struggles. "Vogue will explore various causes and effects of low-grade anxiety disorder, from which Jenner herself has suffered for years," read the publication's post.
While many have praised Kendall for speaking out about her personal struggles, social media naysayers weren't impressed by the socialite's new project. "She gives me anxiety," wrote one user in the comments section of Vogue's post, while another added, "Says the girl who went to parties during the pandemic lol." A third user poked at Kendall's famous last name, writing, "Must be so much anxiety — glad you don't have like a billion dollars to throw at all of your pwoblems [sic]."
Despite the backlash, plenty of others expressed how thrilled they were to watch Kendall's new web series. "What a great idea this was! Thanks for your contribution," gushed one fan, as another echoed, "Good job, Kendall. Use your platform to help others." The web series' first episode will be available on May 6, 2021. 
If you or someone you know is struggling with mental health, please contact the Crisis Text Line by texting HOME to 741741, call the National Alliance on Mental Illness helpline at 1-800-950-NAMI (6264), or visit the National Institute of Mental Health website.