How Much Is Jessica Alba Actually Worth?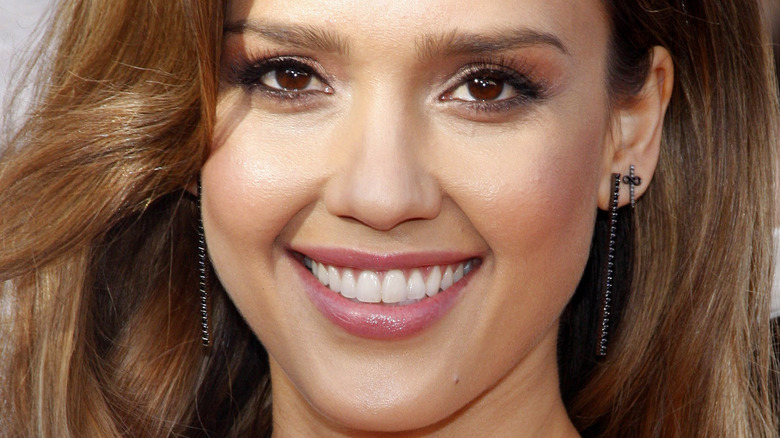 Shutterstock
Jessica Alba seemingly has it all. The star is a busy actor, wife, and mom and also works incredibly hard on her own business, The Honest Company. In May, Alba took all that hard work to the next level when The Honest company went public and debuted on the stock market (per The Street).
Alba explained to Forbes in 2015 that she was inspired to started the business because she didn't feel as though her needs were "being met as a modern person." She shared that she wanted "beautiful design like everybody else," but didn't believe that it should "be premium-priced, and it should, of course, be safe." The actor was particularly motivated by wanting to find clean and natural products for babies and children.
And it turns out Alba's foray onto the stock market was hugely successful. Per Bloomberg, The Honest Company closed at $23 on May 5 after shares were initially priced at $16 — and it sounds like the star was understandably very excited. "I feel like I'm in a dream, to be honest. Wow. Is this really happening?" she asked the outlet.
But how does all that business success translate into cash for Alba? Read on for all the details on her net worth.
Jessica Alba's net worth is seriously impressive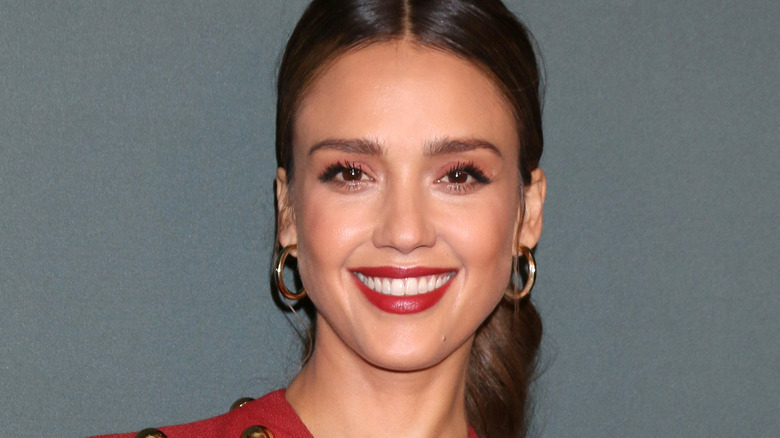 Shutterstock
Jessica Alba is worth some serious cash. According to Celebrity Net Worth, the star has an impressive net worth of $200 million. Alba has around a 5% stake in The Honest Company (per Bloomberg), which is thought to be worth $98 million, while it's also reported she has "exercisable options valued at about $24 million."
But it's not all about money for the star. Though she may have more of it than she likely ever dreamed of, she has been open about how her family is the most important thing in her life. In April, Alba shared an adorable family photo on Instagram that showed her smiling as she celebrated her 40th birthday alongside her husband, the appropriately named Cash, and their three children, Honor, Haven, and Hayes. "My heart is full of hope and everything I do in life is for you," she captioned the photo, alongside the hashtags "#myfamily," and "#thisis40."
She's also shared how family taught her the value of hard work. "I was born into a hardworking Mexican-American family. My parents worked multiple jobs, doing whatever it took to get by," Alba wrote in a letter included in The Honest Company's prospectus (per Bloomberg).
Even as she takes the next stop in her professional life, it seems Jessica Alba still has her feet very firmly on the ground next to her nearest and dearest.