Jessica Alba Says She Feared Losing Her 'Sense Of Self' As A Mom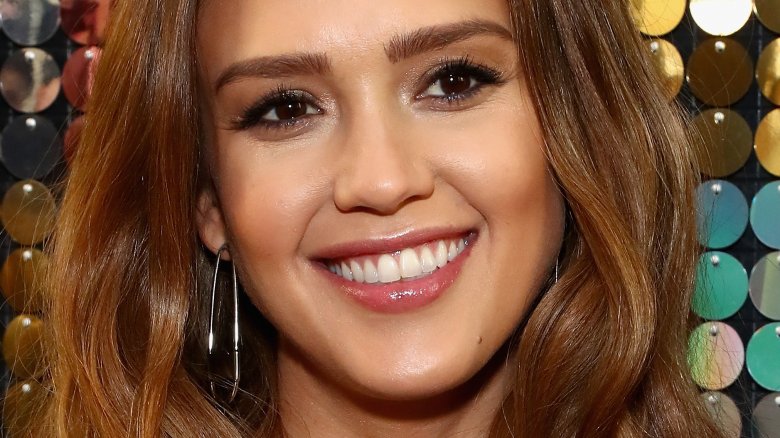 Getty Images
The Sin City actress is getting candid about motherhood.
During her cover story interview for the Jan. 2018 issue of Good Housekeeping, which hits stands on Tuesday, Dec. 12, 2017, Jessica Alba opened up about the balancing act of motherhood.
"I feared I would lose my sense of self in becoming a mom, but it's actually made me more true to who I am," the former Dark Angel star said (via Us Weekly). "It's good for my girls to see that I have an opinion....Hopefully some of what I'm doing will rub off on them. It's hard because they're growing up with more privilege than I had."
The Valentine's Day actress explained that she is always looking for teachable opportunities to share advice and important values with her kids. "Recently, I told my oldest, who doesn't want to hut anyone's feelings, 'It's OK to win a race; it doesn't mean you're bragging. Don't hold yourself back,'" she said.
As Nicki Swift previously reported, Alba, 36, is currently pregnant with her third child with husband Cash Warren, 39. The two have been married since 2008 and share two daughters together, Honor Marie, 9, and Haven Garner, 6. The Fantastic Four actress announced in October 2017 that the pair was expecting a baby boy by sharing a cute video of herself with her daughters surrounded by blue streamers, balloons, and confetti on Instagram.
During her Good Housekeeping interview, the A.C.O.D. actress also discussed her billion-dollar business, The Honest Company, which offers ethically responsible yet affordable products to new moms. Unfortunately, the company recently faced its fair share of class action lawsuits over claims of false labeling. "[Dealing with lawsuits] was stressful, but it was a lesson, and it made us want to better convey our message," Alba said. "We are always looking for ways to be innovative, to learn and take it to the next level."
While we wait for more baby news from the growing Alba-Warren clan, read up on why we don't hear much from Jessica Alba anymore.