Meghan Markle And Prince Harry Make A Special Request For Archie's Birthday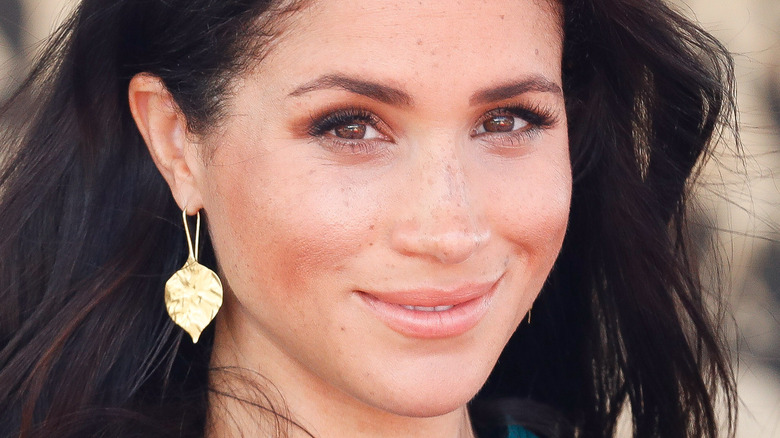 Chris Jackson/Getty Images
Archie is 2! On May 6, Meghan Markle and Prince Harry celebrated Archie's birthday. The Duke and Duchess of Sussex have not shared what they will be doing in honor of their toddler's special day, but it seems they may have small party for him at their home in Montecito, California; since Harry's return from the UK following Prince Philip's funeral, the Sussexes have been lying low — relatively speaking — as they await the arrival of their newborn, who is scheduled to make her appearance sometime this summer, according to Cosmopolitan. 
As this will be Archie's last birthday as an only child, it seems obvious that Meghan and Harry will want to make it extra special. A source previously told People magazine that Harry and Meghan are both "extremely attentive parents." The source added that "Harry wants to give Archie the childhood he always wanted," and that "they spend a ton of time outside, and both Harry and Meghan love to play—all the private space [at their new home] is a dream for them." 
In honor of Archie's birthday, Harry and Meghan made a special request to their fans by way of their Archewell website. Read on to find out what Harry and Meghan have asked fans to do.
Meghan Markle and Prince Harry urge fans to support vaccine equity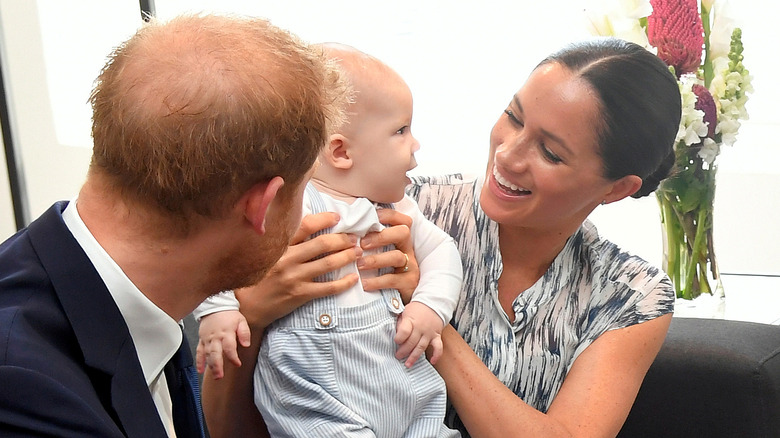 Pool/Getty Images
In a new post on their Archewell website, Meghan Markle and Prince Harry wrote that they've been "deeply touched over the past two years to feel the warmth and support for our family in honor of Archie's birthday." The Duke and Duchess of Sussex added that many of their fans make donations to various charities on Archie's behalf, and asked that donations made in 2021 go to Global Citizen in an effort to "bring vaccines to families in the world's most vulnerable places."
"We cannot think of a more resonant way to honor our son's birthday. If we all show up, with compassion for those we both know and don't know, we can have a profound impact. Even a small contribution can have a ripple effect," the statement reads in part. "Together, we can uplift, protect, and care for one another. Thank you for celebrating with us," Meghan and Harry concluded, adding their respect signatures to the bottom of the statement. The request for donations to Global Citizen comes on the heels of Harry's recent speech for the pre-taped portion of "Global Citizen's VAX Live: The Concert to Reunite the World." 
The couple serves as Campaign Chairs for the initiative, according to the Archewell website.