Heidi Montag And Spencer Pratt's Net Worth Is Less Than You Think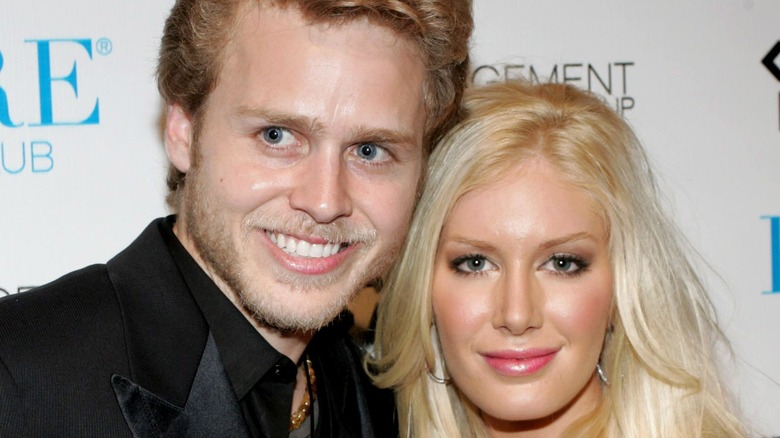 Shutterstock
Everyone's favorite couple they love to hate, Heidi Montag and Spencer Pratt, have been candid about their financial roller coaster throughout the years. After hitting it big in 2008, thanks to the success of their MTV reality show "The Hills," the pair got caught up in the high life and lost it all. At one point, they were making about $200,000 for each episode of the series and had acquired a combined net worth of about $10 million, according to Marie Claire. However, when cameras stopped rolling, the duo continued to ball out instead of counting their pennies.
"We made and spent at least 10 million dollars," Spencer reportedly told OK! In 2013, per HuffPost. "The thing is, we heard that the planet was going to end in 2012. We thought, we have got to spend this money before the asteroid hits," the reality star admitted in an attempt to explain how they blew their fortune in just a few years. "Here's some advice, definitely do not spend your money thinking asteroids are coming. But the world didn't end," he said.
Whether he was being sarcastic or not, Spencer told Money, "It's really easy to spend millions of dollars if you're not careful and you think it's easy to keep making millions of dollars." Adding, "The money was just coming so fast and so easy that my ego led me to believe that, 'Oh, this is my life forever.'" Keep scrolling to see the couple's net worth today.
Heidi Montag and Spencer Pratt are trying to make a comeback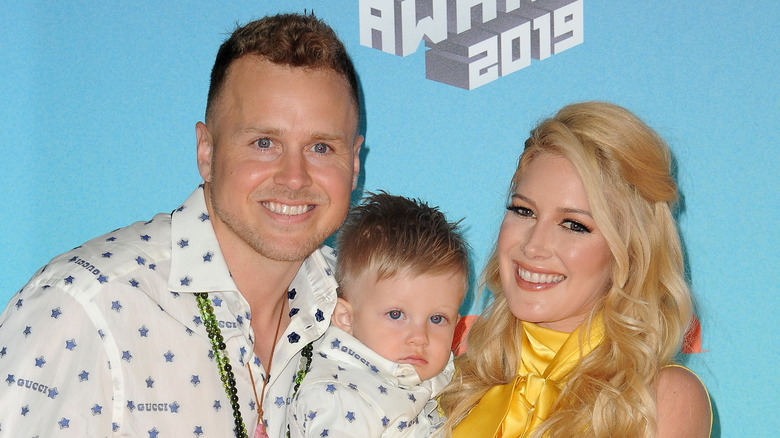 Shutterstock
Although Heidi Montag and Spencer Pratt once thought they were invincible, their outrageous spending left them down in the dumps. "I love to spend money, and she loves to not spend money," Pratt said of the couple to Money in 2018. "If we had her as the accountant back in the day, we would have $20 million in the bank account right now."
According to HuffPost, the pair began having financial issues in 2011 and moved in with Spencer's parents in Santa Barbara. The Pratts continued to help out their son and reportedly allow them to live rent-free in their Carpinteria, California, property. After reportedly spending millions on material goods, plus putting $2.5 million behind Heidi's flopped music career and $500,000 into Spencer's crystal energy collection, the pair is only worth $300,000 today, according to Celebrity Net Worth.
Since their lowest point, the two, who welcomed son Gunner in 2017, have been working on being more frugal and got back into the reality TV game with the reboot of "The Hills" in 2019. Spencer also opened his own online crystal shop called Pratt Daddy Crystals, and while speaking with Money, he said business was booming with 200 and 300 crystal sales per week, each costing between $120 to $300. It sounds like Speidi is doing what they can to get their finances back on track.