How Many Times Has Prince Charles Really Met Archie?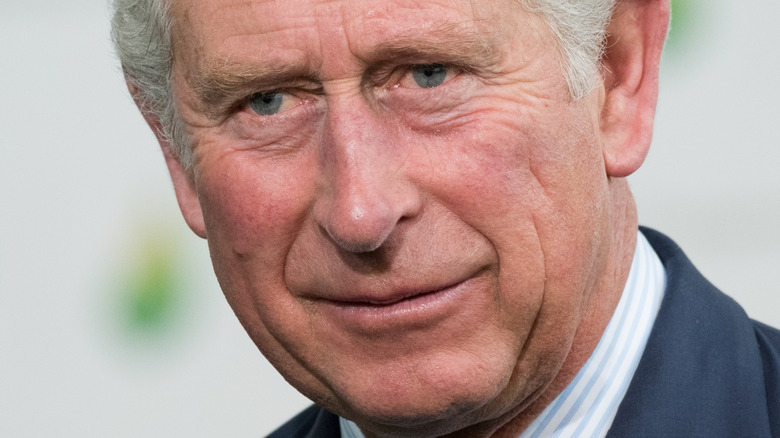 Shutterstock
It's been well reported that there's tension in the royal family when it comes to Prince Harry and his nearest and dearest. There have been multiple reports of a rift between Harry and his brother, Prince William, and their dad, Prince Charles – particularly since Harry met his wife, Meghan Markle.
Tensions only appeared to become more strained when Harry and Meghan announced in January 2020 that they would be stepping back as senior royals. They then moved to Canada with their son, Archie, before relocating to Los Angeles in March 2020. Harry opened up about his strained relationship with Charles and William during a sit down with Oprah Winfrey, where he admitted that his father was no longer answering his calls.
Harry said during the March interview that he felt "let down" by his dad. "He knows what pain feels like, and Archie's his grandson, but at the same time, of course I will always love him," he noted (per Huffington Post). "But there's a lot of hurt that's happened and I will continue to make it one of my priorities to try and heal that relationship."
Amid all the reports of tension, what kind of relationship does Charles really have with his grandson, Archie? Read on for the details.
Prince Charles has reportedly only met Archie twice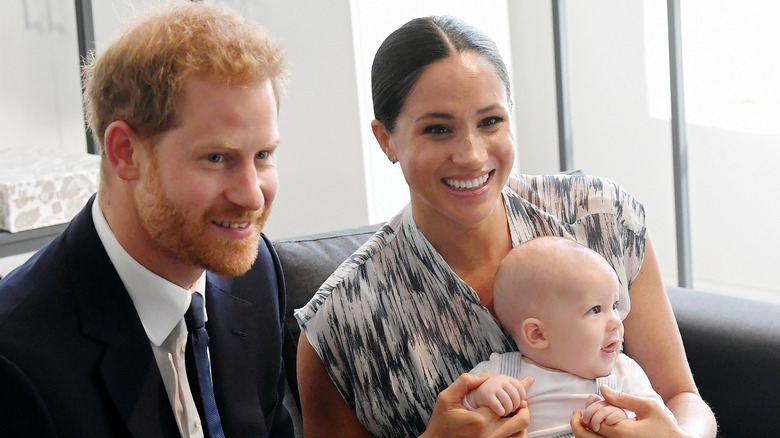 Pool/Getty Images
Prince Harry's dad, Prince Charles, has reportedly had very few meetings with Archie. A source claimed to Daily Mail that, as of May 2021, Charles has supposedly "barely seen his grandson twice," and it's thought the same can be said for the other royals. "Every member of Harry's family can easily count on one hand the number of times they saw Archie after he was born and before the family left the U.K. It's a very sad situation," the insider noted.
But it's undoubtedly been difficult for the family to get together since Archie's birth on May 6, 2019. It was only 10 months after he was born that Harry and Meghan Markle announced they would be moving to North America and the coronavirus pandemic took hold in March 2020, which prevented many from traveling without an urgent reason.
The report came shortly after the royal family made a point of acknowledging Archie's birthday across social media when he turned 2 on May 6. The royals shared tributes to Harry and Meghan's son on their respective Instagram pages, with the account Charles shares with his wife, Camilla Parker Bowles, posting a photo of the Prince of Wales looking adoringly at Archie as Harry held him.
According to Daily Mail's source, the public display was supposedly "a sign every effort is being made, on their behalf at least, to try and retain and nurture a relationship with Harry and Meghan, however fragile."