The Real Meaning Behind 'Just Say Det' By Moneybagg Yo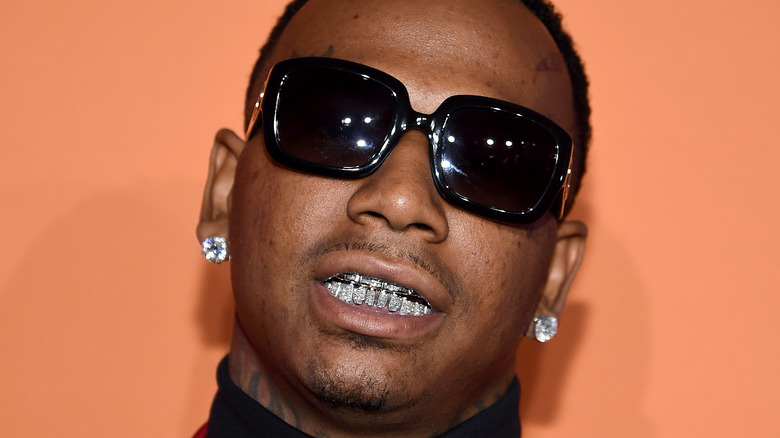 Dimitrios Kambouris/Getty Images
Moneybagg Yo's new song, "Just Say Det," has been making the rounds lately. Per the week of May 8, the track debuted at No. 82 on Billboard's Hot 100 chart. The rapper's new album, "A Gangsta's Pain," even earned him the No.1 spot on the Billboard 200 chart.
Apart from "Just Say Det," Moneybagg's new album includes songs such as "Hard For The Next" featuring Future, "Shottas (Lala)," and "Wockesha." People seem to be feeling the song in question, especially, as its visuals-free YouTube video already counts 1.7 million views. Moneybagg Yo fans on Twitter are calling the song a "mood," and dubbing it one of the best tracks from the album. One particular fan also thinks "Just Say Det" would even sound better with Mulatto as a guest star.
Most songs on "A Gangsta's Pain" see the Moneybagg Yo boasting about his fortune, fame, and love interests, but the song in question has a slightly different meaning.
Moneybagg Yo wants people to keep it real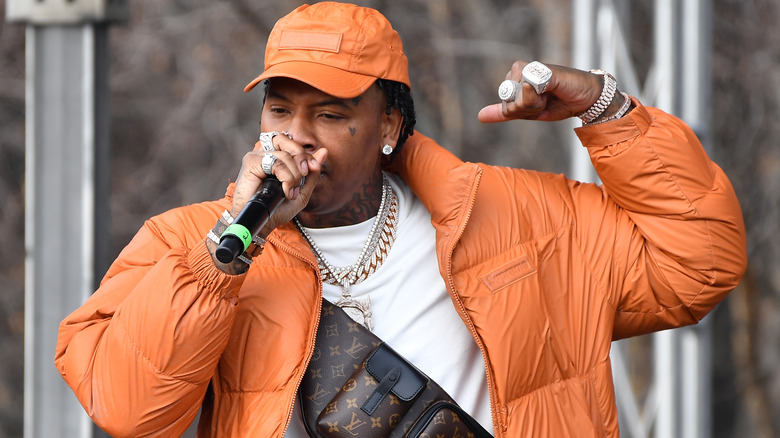 Paras Griffin/Getty Images
In the song "Just Say Det," Moneybagg Yo wishes people were more upfront about their wants and needs. Per Genius, the chorus is a perfect example: "Ni**as watch my every move, if you wanna be me just say that (Say that)."
In the first verse, meanwhile, Moneybagg Yo complains about cash being dirty: "My hands so dirty from countin' this cash, I need to sanitize it (I need to clean it)." Can you really blame him? Cash has proven to be particularly dirty during these pandemic times, as reported by CNN.
Of course, a rap song wouldn't be complete without a little bragging. "Top-notch bi***es on my bumper / I'm on their pocket, they a** in trouble / Got a new plug, still'll flood your neighborhood with the trouble / Told the label f**k a budget, what budget?" Moneybagg Yo raps elsewhere in the song.
In an April interview with Billboard, the Memphis rapper also spoke about going after what you want. "Do things the way you want, and if people don't get it immediately, then make them understand," he said. "I'm a prime example, I had to force my music on people for me to get to this point. I came up with my own little strategies, but I did it." 
So, in the words of Moneybagg Yo, if you really want something, "Just Say Det."