The Truth About Tawny Kitaen's Famous Ex-Husbands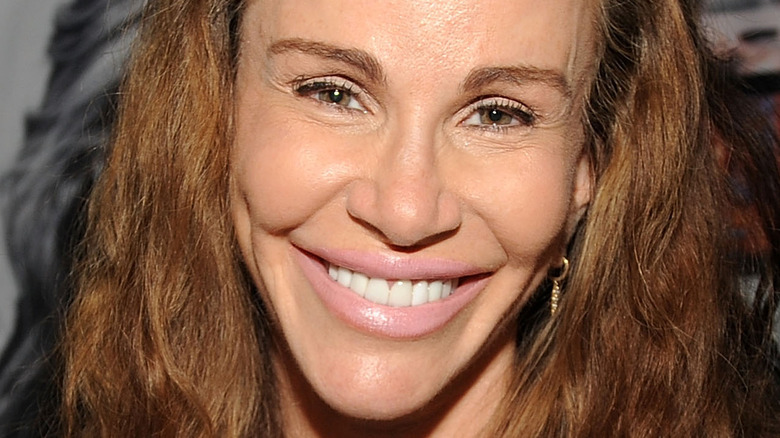 Bobby Bank/Getty Images
Prior to Tawny Kitaen's tragic death on May 7, the actor was nick-named a "music video vixen," after she starred in several music videos for rock band Whitesnake in the 1980s. As per People, Kitaen appeared in music videos for "Here I Go Again," "Still of the Night," "Is This Love," and "The Deeper the Love." Kitaen was also favored by another heavy mental band named Ratt, appearing on two of their album covers and their music video for "Back for More."
Besides being known as a vixen, Kitaen also had acting credits in movies such as "Bachelor Party," "Gwendoline," and "After Midnight," according to IMDb. Kitaen focused less on acting in the later stages of her career and made more appearances on reality shows like, "The Surreal Life," "Botched," and "Celebrity Rehab With Dr. Drew."
Although Kitaen found success early on in her career, she had a difficult personal life. Kitaen had several run-ins with the law, per People, an addiction problem, and had two failed marriages. Read on to find out about her famous ex-husbands.
Tawny Kitaen's two marriages ended up in divorce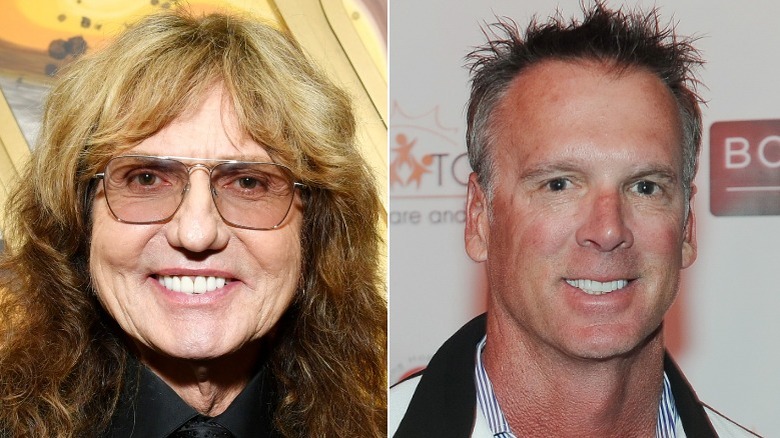 Amy Sussman, Doug Gifford/Getty Images
Tawny Kitaen made a name for herself after appearing in Whitesnake's music videos in the 1980s, but she was also in a relationship with lead singer David Coverdale. Per TMZ, the two got married in 1989, but filed for divorce after two years.
According to Kitaen, substance abuse was one of the reasons for their split. "David (Coverdale) and I, when we were married, I quit smoking and he continued," Kitaen said in an interview with Just a Rock N Roll Junkie in 2015. "It would be snowing in Tahoe and I'd say, 'Not in the house.'" Kitaen added that she had not communicated with the rocker in years, but praised him for having "the best rock and roll voice ever." However, Kitaen was not as kind about Coverdale in one of her vlogs from 2019, calling him a "pain in the butt," and a "narcissistic idiot" who used her to get famous. 
After Coverdale, Kitaen married MLB pitcher Chuck Finley in 1997 and had two daughters with him. Finley filed for divorce in 2002 after Kitaen was arrested on domestic abuse charges. Per ESPN, Kitaen attacked Finley with her high-heel shoes as they drove home from dinner. The charges were later dismissed after Kitaen agreed to undergo counseling, according to Reuters.