Sandra Lee Returns To Social Media After A Break. Here's What She Said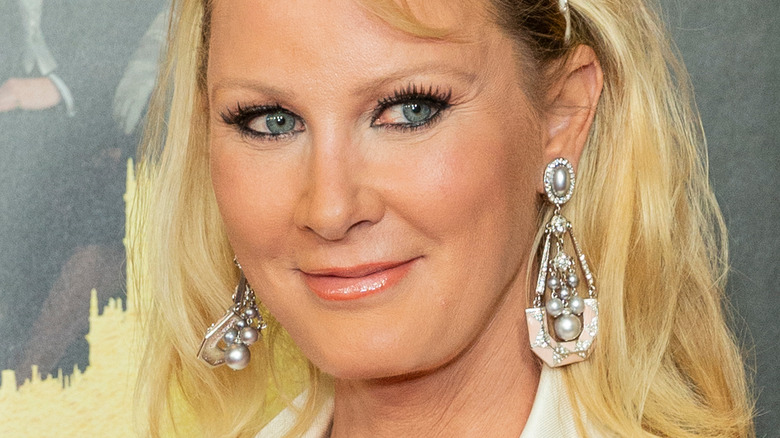 Shutterstock
Sandra Lee is known for her work as a talented chef, Food Network star, and author of a handful of cookbooks. Lee has also made headlines, however, for her former relationship with Gov. Andrew Cuomo. 
The TV host and the Governor of New York were previously a couple for 14 years, but they split in September 2019, per Page Six. Considering Lee and Cuomo appeared to be the once-perfect pair, the world was rocked when the New York Post reported the American politician was having an affair during his relationship with Lee. 
"It was an open secret," an ex-aide of Cuomo's told the outlet in April 2021, noting he was "sleeping with at least one other woman who wasn't" Lee before the two officially called it quits. The bombshell was revealed a few months after female staffers accused Cuomo of "improper flirting, touching, and comments going back 21 years," per the Post. Cuomo responded to the allegations, telling the outlet, "Any suggestion that I had a sexual relationship with any member of my staff or that I was unfaithful to Sandy is false."
Since the accusations came to light, Lee has gone silent on social media and has held off from making any public statements. "Her silence is deafening," a source told the Post. Lee's social media hiatus is over now, though, as the "Two Girls and a Sailor" actor has broken her silence. To see what Lee had to say, keep scrolling.
Sandra Lee addresses her social media silence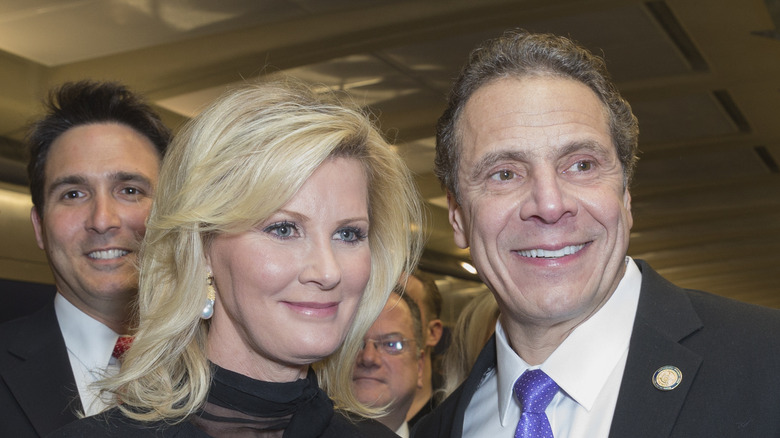 Shutterstock
Sandra Lee broke her month-long social media silence, which began after news broke that Gov. Andrew Cuomo was having an affair during their relationship. The Food Network personality took to Instagram on May 8, telling her followers she "took an extended break from social media for personal reasons."
"But now I am back. Nuf said!" Lee captioned a photo on Instagram, which featured herself giving her uncle a haircut after he "finally [came] home from the hospitals and all the rehabs." The "Sandra's Money Saving Meals" host said she went over to her Uncle Bill's home to give him a trim because his "hair got super long and we don't want anybody to touch him," therefore she took on the duties of hairdresser. "Maybe I'll take up a new profession," she quipped. "It looks pretty good, I was shocked."
At the end of her lengthy caption, Lee revealed she's "heading back to New York" this week "for the first time since shutting down Lily Pond." Lee was referring to the Mount Kisco home she previously shared with Cuomo, but the house was put on the market following their split, per the New York Post.
"I have no idea how I'm going to feel but my days and nights will be filled with my girlfriend gang, other amazing friends, and business meetings," Lee continued. "I'll only be there for one week to start — we shall see. Am sending you love this day and everyday. XOSL."