The Truth About Olivia Rodrigo And Conan Gray's Relationship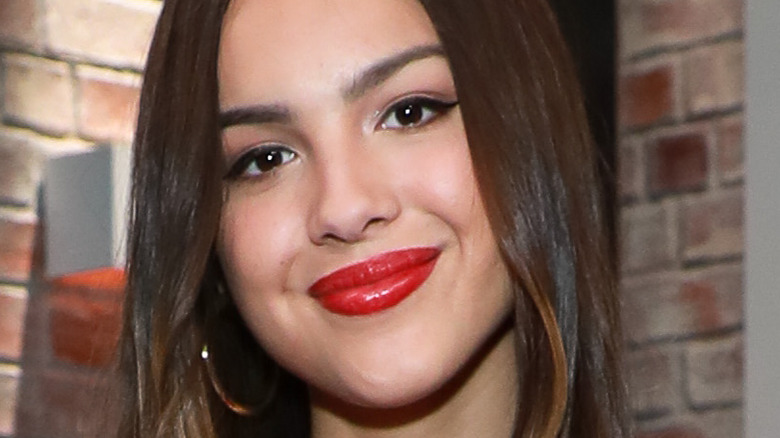 Jason Mendez/Getty Images
Ever since Olivia Rodrigo released her huge hit "Drivers License," fans have been speculating about who the Disney star would drive to the movies with. Initially, people thought Rodrigo was dating her "High School Musical: The Musical: The Series" co-star and love interest Joshua Bassett — but the song seemingly hinted the two broke up in the lyrics, per Capital FM. And the song also hinted at a rough split.
Rodrigo sang, "And you're probably with that blonde girl / Who always made me doubt/ She's so much older than me/ She's everything I'm insecure about" — reportedly in reference to her fellow Disney alumni Sabrina Carpenter. Sadly, no Zac Efron and Vanessa Hudgens 2.0 for Rodrigo and Bassett. But that's not to say the "Bizaardvark" actor can't find herself another beau to belt out the ballads with.
People on social media have again gone full sleuth mode on Rodrigo's relationships after the 18-year-old was seen hanging out with "Overdrive" singer Conan Gray. Back in March, the pair was seen in the studio together and just recently uploaded Instagrams and TikToks dancing and lip-syncing to Taylor Swift tunes. Swift personally sent her "two kids" an advance copy of her new re-recorded "Fearless" album a day before its release and wrote, "THEY ARE SO CUTE IT PHYSICALLY HURTS ME."
Well, if the ultimate serenade singer herself, Swift, notices Rodrigo and Gray's chemistry, surely something is up?
Olivia Rodrigo and Conan Gray share the same music producer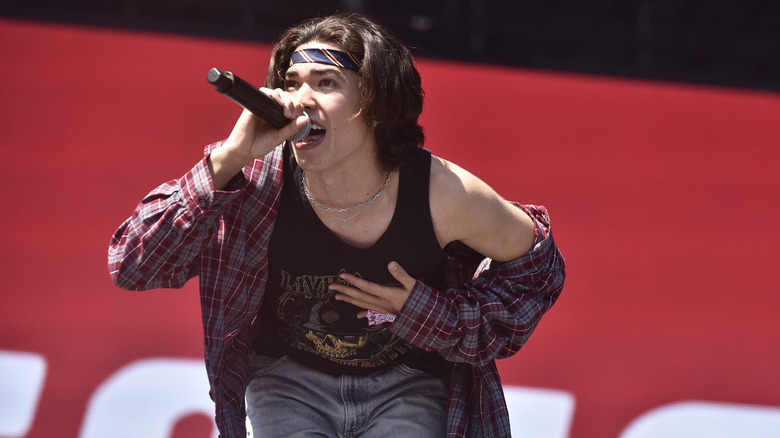 Tim Mosenfelder/Getty Images
While fans were excited to hear a sneak peek of Taylor Swift's re-recorded songs, more attention was paid to Olivia Rodrigo and Conan Gray's interactions. In a clip re-shared by Swift on April 9, Rodrigo and Gray re-enacted her 2008 iconic music video "You Belong with Me," of all songs, where they held up signs before dancing and singing into a hairbrush on a bed.
The pair also paid a hilarious homage to Swift's country ballad "White Horse" on Instagram, which saw Gray literally sweep Rodrigo off her feet whilst wearing a cowboy hat. One person wrote, "wait this is the cutest," while another said, "I died when he swept u off your feet." But despite fans going starry-eyed, Rodrigo told Capital FM that they're "just pals."
Rodrigo may have revealed her and Gray share personal jokes about her favorite studio snacks — pistachios — but she put relationship rumors to bed after telling British radio personality Roman Kemp how they became friends. "Conan's a friend of mine, and the guy who produces most of my music produces most of his," she began. "We're just pals and I think he's so brilliant."
Despite Rodrigo denying they're an item, she neither confirmed nor dismissed plans to collaborate with the "Maniac" singer ... but she did express her desire to work with Swift someday. Perhaps the trio will team up for a potential re-filming of Swift's "Fearless" songs?