Why Halston's Family Is Upset About Ryan Murphy's Netflix Series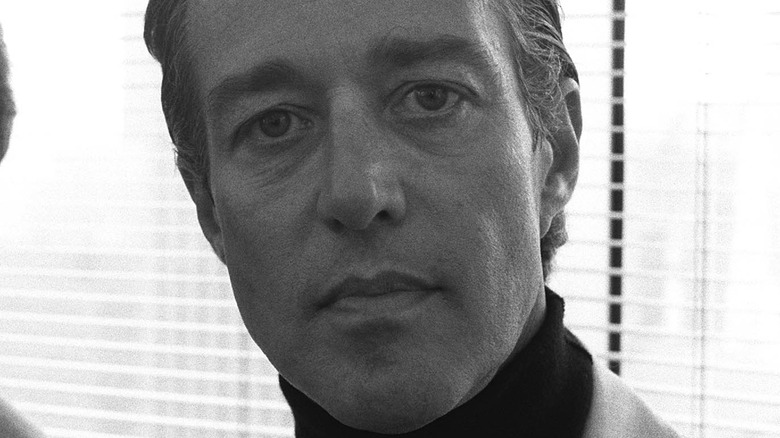 Arnaldo Magnani/Getty Images
The world of fashion may be full of color and drama — but Halston's family is hoping the new Netflix show based on the designer's life is anything but. Ryan Murphy's new five-part Netflix miniseries "Halston" is scheduled for release on May 14, and while it's sparked some excitement, it's also stirred the pot.
Initially, Ewan McGregor, who stars as the titular role, defended his casting as the gay fashion designer to The Hollywood Reporter amid criticism about straight actors playing LGBTQ+ characters. "I hear the discussion and respect both sides of it, I really do. If it had been a story about Halston's sexuality more, then maybe it's right that gay actors should play that role," McGregor said.
The series follows the rise and subsequent fall of Halston — one of most influential designers in the '70s — who dressed Jackie Kennedy for John F. Kennedy Jr.'s inauguration in 1961, per The Independent. But the Iowa-born man was as famous for his hard-partying (he frequented Studio 54 with friends Liza Minelli and Bianca Jagger) as he was for his minimalist designs. Years later, Halston got fired from his own fashion house and died from AIDs in 1990. 
McGregor took the role so seriously that he taught himself to sew (per Page Six), and sometimes believed he was Halston, per The New York Times.While director Murphy called the Scottish actor "the only choice" to play him, it's possible there could've been more contenders ... had the Halston family been "consulted" about the late fashion legend.
Halston's family call the Netflix series 'inaccurate' and 'fictionalized'
Halston's family may not necessarily be offended by Ewan McGregor's casting as Halston, but they are offended about not being part of the conversation. Halston's niece Lesley Frowick, the keeper of the designer's archives, released a statement on May 10, not only confirming they didn't authorize the series, but slamming it for being "inaccurate," per Page Six.
"The HALSTON Archives and Family were not consulted on the upcoming Netflix series involving an inaccurate, fictionalized account of famed fashion designer, 'Halston,'" the statement began. "The HALSTON Archives remains the only definitive and comprehensive source on the man and his legacy as the personally appointed custodian of his private papers and effects."
Frowick's statement isn't the first time the family addressed the Netflix mini-series either. Just two days prior, Brooke Drummond, another Halston relative, called it "overdramatized" and "garbage" on social media. She wrote, "It's a 'Real Housewives' take on someone who was superbly elegant and sophisticated and who made enormous contributions to American Fashion and culture." Drummond also explained if fans want to know the "truth" about her uncle, they should turn to the HALSTON Archives. "His impact was immeasurable and I hope people remember him that way and hold him up instead of reveling in sensationalized fiction about his life."
While you should take most biopics with a grain of salt, at least fans can revel in what's expected to be a glamorous show with groovy fashion and a killer soundtrack.