Inside Paul McCartney And Heather Mills' Messy Divorce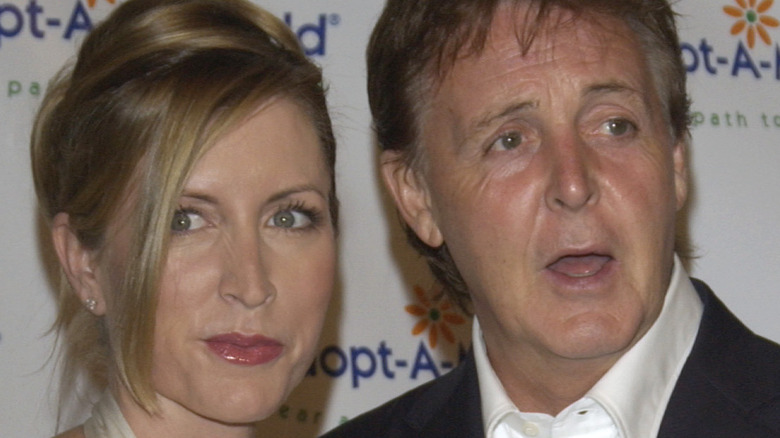 Shutterstock
As Neil Sedaka famously sang, "Breaking up is hard to do" — and that's especially true if you're world-famous singer and songwriter Sir Paul McCartney.
One might've thought that McCartney's nuptials to former model Heather Mills was something out of a fairy tale book. After the tragic loss of his first wife, Linda Eastman, to breast cancer, McCartney found love yet again in the arms of Mills. As reported by the Daily Mail, McCartney first laid his eyes on his future second wife at an awards event in 1999. It's reported that days later he left her a voicemail asking to learn more about her charity work and the rest is simply history.
In 2002 the couple married during an opulent ceremony in Ireland and went on to have one child, a daughter named Beatrice. Unfortunately, the marriage ultimately proved to be short-lived, with rumors of constant bickering and fighting tainting the once-fairytale image. As one can imagine, tensions only mounted even further during the divorce proceedings. Keep reading after the jump to learn the dirty details regarding McCartney and Mills' highly contentious split.
Heather Mills asked for $250 million in the divorce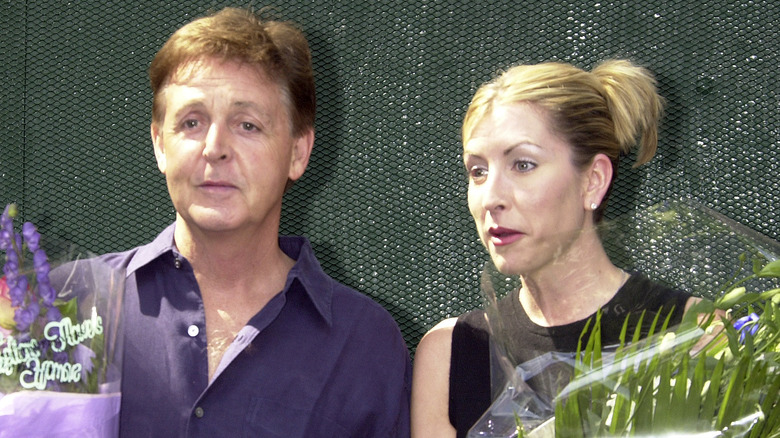 Peter Carrette Archive/Getty Images
As reported by Cleveland 19 News, Heather Mills was awarded a staggering $48.6 million in her divorce to Sir Paul McCartney, making it one of the most expensive divorce settlements in history. CHA-CHING!
Still, even that figure was a lowball amount compared to what the scorned wife was asking for. Mills initially requested a whopping $250 million — a claim that the judge referred to as "unreasonable" and "exorbitant," while also describing Mills as an "inconsistent and inaccurate but also less than candid" witness. Yikes.
While McCartney kept mum about the ruling, Mills had enough to say for the both of them. Upon leaving the courtroom, Mills seized the opportunity to speak with the press about the judge's decision. While confessing that she was "very, very, very pleased," with the court's ruling she also expressed that she was happy that the drawn-out debacle was finally over. "It was an incredible result in the end to secure mine and my daughter's future and that of all the charities that I obviously plan on helping," she declared per The Seattle Times. She did, however, manage to hurl a jab specifically at her former husband and father of her child. "Beatrice only gets £35,000 a year. And so she obviously is meant to travel B class while her father travels A class — but obviously I will pay for that," she offhandedly remarked about the arrangements for the couple's shared daughter.