What Caitlyn Jenner's Relationship With Kim Kardashian Is Like Today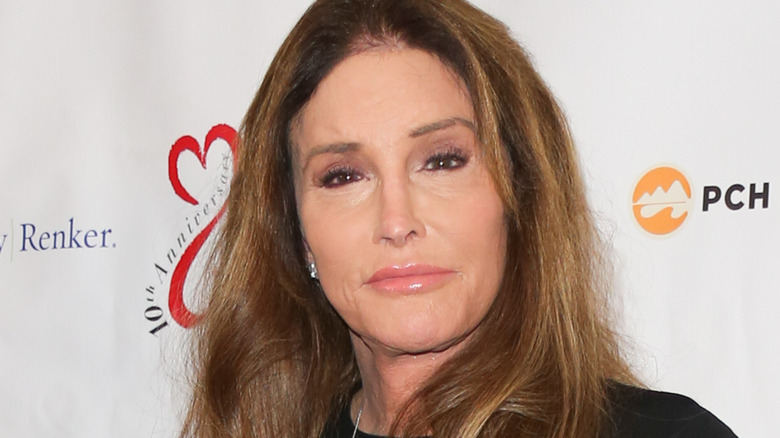 Paul Archuleta/Getty Images
Divorces are hard on everyone involved, from the divorcees to the kids. The Kardashians and Jenners are quite familiar with this pain after Caitlyn and Kris Jenner divorced. Kris married the Olympic gold medalist in April 1991 and welcomed their two daughters, Kendall and Kylie Jenner. As we've seen on "Keeping Up With The Kardashians," Caitlyn Jenner played the role of the "well-meaning but confused and helpless father and husband," as she described in her 2017 memoir, "The Secrets Of My Life."
Despite Caitlyn's often lackadaisical personality, no one was prepared for Caitlyn's bombshell April 2015 announcement when she confirmed (via E! News), "Yes, for all intents and purposes I am a woman." She continued, "I've been thinking about this day forever and what I should do with my life, how do I tell my story. It's been really tough. But here I am, I'm still here. That's the good news."
A divorce, a controversial memoir, and a run for California governor later, Caitlyn Jenner's relationship with the Kardashians is quite strained. Unfortunately, her estranged relationship with Kim Kardashian has gotten worse. Here's why.
Kim Kardashian and Caitlyn Jenner's political views are clashing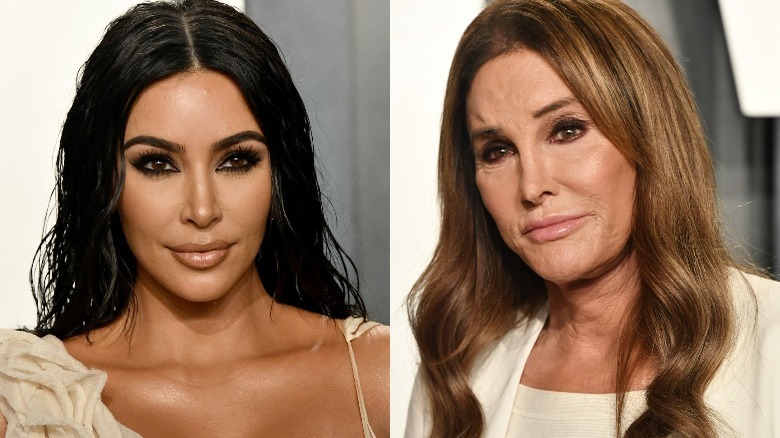 Frazer Harrison & Frazer Harrison/Getty
Since Caitlyn and Kris Jenner's divorce, the Kardashians have seemingly distanced themselves from the former. However, the closest one to Caitlyn was Kim Kardashian. During an April 2021 episode of "Keeping Up With The Kardashians," Kim revealed where her relationship stands with the former athlete. "I talk to Caitlyn every once in a while," she says. "Definitely super supportive and checks in and stuff like that, but I'm just so busy."
Despite remaining in contact, the two have clashed over their political views. During Caitlyn's run for governor, she's been very vocal about her stance on several important issues — especially prison reform, which is in contrast to Kardashian's years-long efforts to combat the issue. 
Caitlyn tweeted, "Gavin's District Attorneys across California are releasing dangerous criminals back on to our streets. Enough is enough. #RecallGavin," in response to the death of a 7-month-old child. Sources told TMZ that Kim was disappointed and 'disturbed' by Caitlyn's tweet. She also reportedly believes Caitlyn's "tough on crime" mindset is damaging to communities. Clearly, Kim is one less voter that Caitlyn has to worry about.