The Real Reason Katie Holmes Split From Emilio Vitolo Jr.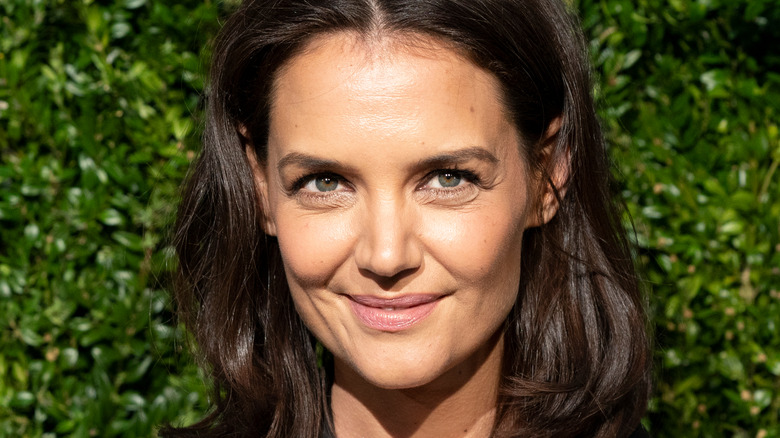 Shutterstock
After a whirlwind romance, Katie Holmes and boyfriend Emilio Vitolo Jr. have called it quits. "The pair have parted ways amicably but remain friends," a spokesperson for the "Batman Begins" star told Us Weekly on May 13.
Despite going their separate ways, the couple seemed blissfully in love in paparazzi photos ever since they linked up in September 2020. "She feels so blessed to be with a centered, down-to-earth, kindhearted companion who isn't affected by the fame and puts happiness and traditional values first," a source told Us at the time. 
Holmes' relationship with the chef came shortly after her split from longtime boyfriend Jamie Foxx in 2019. However, Vitolo was no rebound. In fact, the duo had "the potential to go all the way," an insider told the outlet, even calling the businessman "the real deal." But although they were clearly head over heels for one another, it looks like their careers and inevitable reality are to blame for their breakup. Keep scrolling for more details about why Holmes and Vitolo split.
Katie Holmes and Emilio Vitolo Jr. are in 'different places'
Despite flaunting their relationship in recent months, Katie Holmes and Emilio Vitolo Jr. raised concern after not being photographed together for the past few weeks while Holmes was working on a film in Connecticut, According to Us Weekly. The outlet reported the couple was taking "space," in April 2021, however, the distance allowed them to realize their "different schedules and different commitments" weren't working for their romance, a source explained. "He works in New York in the restaurant business and she's obviously a busy actress who just was away for some time filming."
According to People, "There was no drama" after splitting "several weeks ago." Despite uncoupling, "It was amazing while it lasted, but they are at very different places in life," an insider told the outlet. "Emilio has no hard feelings. His life is in N.Y.C.," the source shared, and Holmes "can't wait to get back to work and to travel again."
Although some may be baffled by their split, a source speculated in December 2020 that their romance may be challenged as normalcy returned amid the COVID-19 pandemic. "Since Katie is not working, they have had time to really get to know each other," the insider shared. "Emilio thinks their relationship will continue to be strong in the new year. When things return to a more normal and Katie is working again, they will figure it out." Sadly it looks like love wasn't enough to keep them together.