The Real Meaning Behind 'Go Crazy' By Chris Brown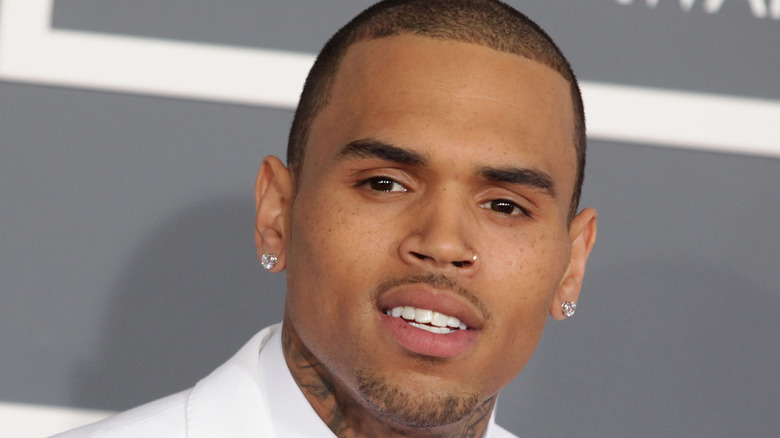 Shutterstock
The beauty of music, especially hip-hop, is the ability to bring two genres together to create one sound. At one point in the late 2010s, we saw rappers getting acquainted with the genre of New Orleans bounce music. Most popularly, you may remember Drake's experimentation with bounce music on hit songs such as "Nice For What" and "In My Feelings." We can all admit that we've had great memories dancing to the upbeat tracks, as they are still acclaimed as "feel good" music. Joining Drake in New Orleans bounce appreciation is Chris Brown.
Brown's Young Thug-assisted track, "Go Crazy," blends hip-hop, R&B, and New Orleans bounce to give us the ultimate quarantine track. Accompanied by the song is a viral dance craze called the #GoCrazyChallenge. "Go Crazy" got us through the gloomy beginnings of quarantine. However, the song has quite an interesting meaning when you listen beyond the beat. Here's the real meaning behind Chris Brown's hit single.
Chris Brown wants his lover to show off their skills in the bedroom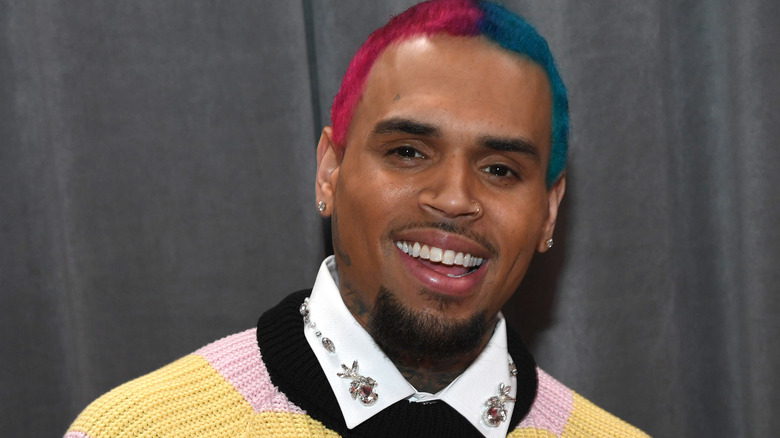 Kevin Mazur/Getty Images
Just like any popular male R&B singer, Chris Brown has no problem winning the ladies over with his charm and award-winning vocals (of course, ignoring his controversies with several of the women of his life). Over an infectious beat and a quotable hook, Chris Brown sings a message to a love interest on "Go Crazy." That message, however, tells the addressee that she should "go crazy" in bed, in a sexual context.
The singer could also mean he wants his lover to be free of inhibitions while they're having fun in the bedroom. Breezy sings in the hook: "Oh, baby/ Everything you do is amazing/ Ain't nobody watchin', go crazy/ I got what you need/ Everybody think you shy, but I know you a freak, lil' baby."
On Young Thug's verse, the rapper speaks of a lady he has his eyes on who remains loyal to him. He raps: "Orange peel, your love is real (Yeah)/ Lovin' skills, I need some lovin' skills (Yeah)/ Left my dirty drawers and you love me still (Yeah)/ Eyes come lazy, but she is real (Yeah)/ Dressed to kill (Yeah, yeah, yeah)." Because of that, the two artists are willing to spend whatever is necessary on their lovers to keep them happy. Loyalty is definitely the new trend of rap content, and we're loving it!