Nicki Minaj Has Something To Say About Those Drug Abuse Rumors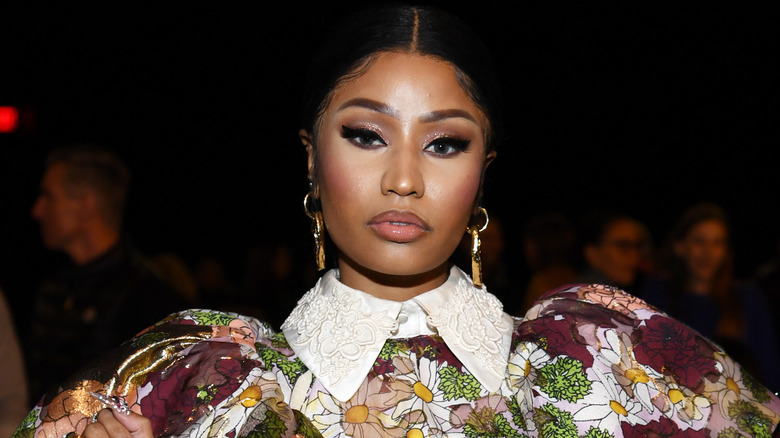 Dimitrios Kambouris/Getty Images
Like Nicki Minaj has said before, "Every time I take a break, the game be so boring." Clearly, the Queens, New York native isn't lying. After being on a hiatus, Minaj shortly returned to shake things up in May 2021. Following a stylish, trendsetting rollout on her Instagram, Minaj re-released her 2009 "Beam Me Up Scotty" mixtape. The mixtape features five bonus tracks, including three new tracks: "Seeing Green," "Fractions," and "Crocodile Teeth (Remix)."
As expected, the "Good Form" rapper's project did numbers. As of May 14, 2021, Chart Data reported that Minaj's "Seeing Green" track featuring Lil Wayne and Drake hit #1 on the US iTunes charts. Of course, Mrs. Petty got back on Twitter to remind her haters and her fans that she can release music from over a decade ago and still do numbers. She tweeted on the same day, "Trust, it's all fun & games until I wanna play too." 
Later in the day, Minaj hopped back on Instagram Live to address a few rumors that have circulated about her in the past. Like any other rapper who goes mainstream, she has found herself at the root of several controversial rumors. During her long-standing feud with Remy Ma, the latter claimed Minaj was a "cokehead" on her 2017 diss track, "SHEther." Minaj is addressing rumors once and for all about her drug use. Read on to see what she had to say.
Nicki Minaj publicly denies cocaine use rumors on Instagram Live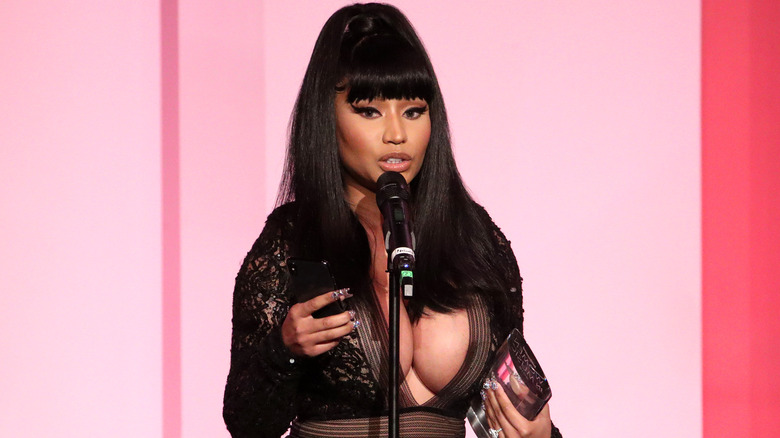 Rich Fury/Getty Images
Nicki Minaj faced rumors of cocaine usage due to some of her lyrics that allude to drugs, such as her opening line on "Yikes": "Woke up, the price of coke up." However, Minaj is clarifying that she doesn't use cocaine. "I don't know if it's just me, but I wouldn't be embarrassed about any f****n' drugs I did, that's why I talk about the motherf****n' drugs I do in my motherf****n' music," she said on Instagram Live. "Always have, always f****n' will. If I'm off em, I'm off em [child], but I want to make this clear so open everybody's ears, clear your ears out. I have never, ever in my life with my hands on Jesus Christ, and y'all know how I feel about my Lord and savior. Never in my life, ever, not even once sniffed coke. Ever."
She explained that she gets sick easily, so she avoids drugs like cocaine. She doubled down on the statement by saying any of the drugs she might have used, she has already talked about in her music. Nicki continued, "I have a lot of friends, or acquaintances in the industry who do coke. I don't judge them for it but I've never tried it, never wanted to, never asked them to. [...] There was someone who took a major step and told that lie to people and I never addressed it because I thought it was too ridiculous at the time to address but something just told me to now."