Why Hannah Berner Won't Return To Summer House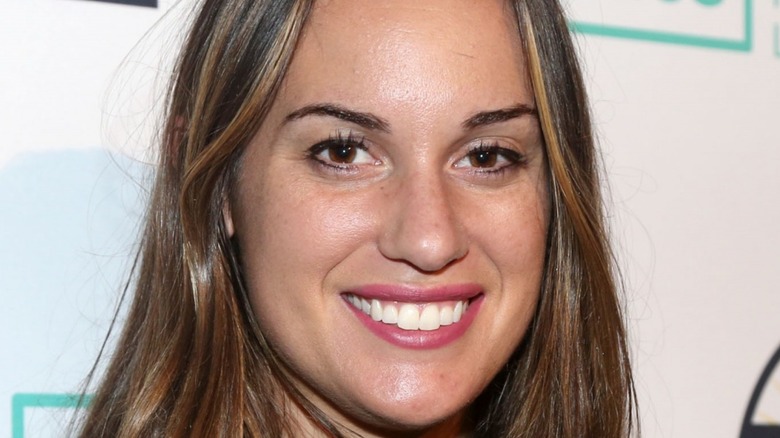 Bruce Glikas/Getty Images
"Summer House" star Hannah Berner announced she wouldn't be returning to the Bravo reality series. Hannah took to Instagram to let fans know she wouldn't be joining the cast of "Summer House" if Bravo renewed the series for Season 6, sending fans into mourning.
"Summer House" was an instant hit for Bravo in 2017 because it's a perfect cocktail of drinking, drama, and friendships in a posh mansion in the Hamptons. Hannah joined the cast of the Bravo series in Season 3 and quickly became a fan favorite because of her lively and fun personality.
In an exclusive Nicki Swift interview, the "Summer House" star revealed how she went from a "Bravo superfan" to a Bravo star. In her February 2021 interview, Hannah told Nicki Swift, "I was a big fan of Bravo. I actually hadn't seen 'Summer House,' but I love Bravo." Hannah turned her love for reality TV into a new gig through her connections on the show. The reality star told Nicki Swift, "I was working for a media company and I interviewed people from 'Summer House,' and I was becoming a little bit of a personality in the New York comedy scene. So, I think when they were looking for new people, they wanted natural relationships."
Hannah is beloved by fans, and it's clear she loves working on "Summer House," so why is she leaving the hit show? Keep reading to find out!
Hannah Berner's decision to leave Summer House was for good reasons
Gary Gershoff/Getty Images
Hannah Berner's decision to leave "Summer House" is positive. Fans love the Bravo TV series because of the wild antics of the cast and the alcohol-fueled drama, but being a star on "Summer House" might be difficult. Hannah has made a big change in her life; she's getting married to comedian Des Bishop (via BravoTV). To put it mildly, "Summer House" might not be the best place for fostering a good marriage.
Hannah's announcement about leaving the show reflects a change in her career goals as the reason for her departure. Hannah's Instagram post was positive; she said, "the show has, without a doubt, changed my life," and she would "forever be thankful" for the opportunity "Summer House" provided her. But the reality star indicated the pandemic helped her rediscover what she loves to do. Hannah wrote on Instagram, "Making people laugh is what brings me joy," and shared she's doing a standup tour this summer "telling fart jokes at comedy clubs and theaters near you."
In case you are having a hard time with this news, let us repeat it. A reality TV star is leaving one of the biggest reality shows because she wants to pursue a career she loves and a happy marriage. No cheating or rehab involved, just good stuff!