The Truth About Erika Jayne's Son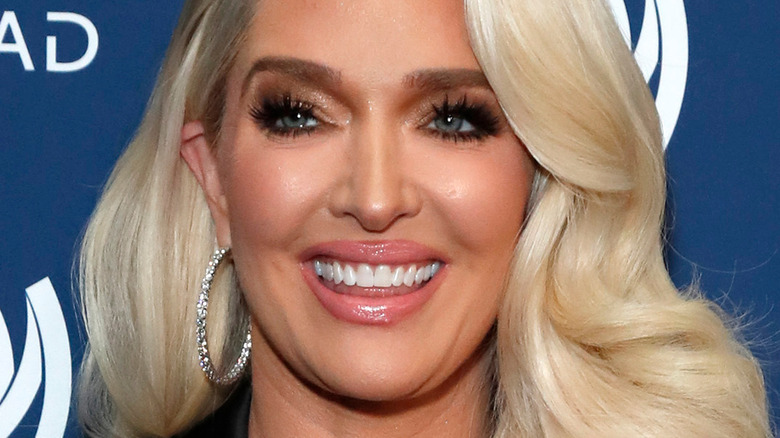 Shutterstock
Erika Jayne is arguably best known for her interesting outfits and glam team on the "Real Housewives of Beverly Hills," but many forget that she is a mom to Tommy Zizzo. She revealed to Bravo that her son was living with her at one point.
"I love having my son there," she said. "He's free security and he never lets me forget it. We have a very big house, and it's nice to have him there. It's nice to hear him come home at night."
Erika rarely posts about her son on social media, but when she does, she makes an impact. She took to Instagram in August 2020 and wrote, "I took this picture on New Years's Day in Tanzania years ago. This trip was one of our favorites. Travel with your children, show them the world."
It's clear that Erika loves motherhood, but there was a time when it wasn't so easy. She opened up to Bravo on life as a single mom, saying it was "hard." "Single moms have it tough," she said. "It's exhaustive, but at the same time it's very rewarding.
As the Season 11 premiere draws closer, fans might be wondering who Tommy really is. Keep reading for more details.
Tommy Zizzo is a police officer
Although Erika Jayne keeps her son, Tommy Zizzo, out of the spotlight, she was obviously bursting with pride when she posted a photo of him in his police uniform in May 2020. The post got a lot of attention, and she opened up to Andy Cohen about why she did it.
"I am a proud mom of my essential worker son. He's out there working like every other man and woman," she said. When Cohen asked her if she was worried about him during the peak of the coronavirus pandemic, she said, "I think we all are. It's just a crazy time. We're all concerned for all of our families."
She continued, "He didn't choose this life and we try and protect them. I don't care that he's an adult and he carries a gun and a badge. At the end of the day he's still my boy. I posted it and I'm glad I did. He's a very fine young man and I'm super proud."
As for her son's decision to become a police officer, Erika told Bravo, "I've known my son was gonna be in law enforcement since the time he could walk and talk. That's all he's ever wanted and that's your role as a parent, to honor who your children really are."