Lisa Rinna's Net Worth: How Much Is The RHOBH Star Really Worth?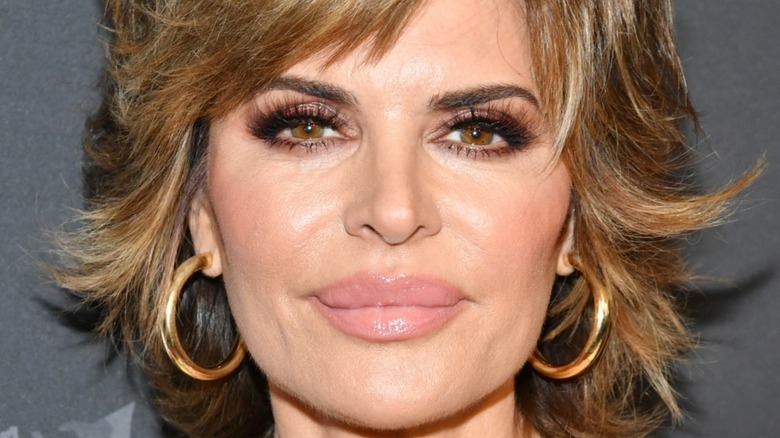 Amy Sussman/Getty Images
Lisa Rinna is an OG Hollywood celebrity who became famous when she joined "The Real Housewives of Beverly Hills" in 2014. Before becoming one of the "Real Housewives," Lisa was memorable for being in the limelight, but many fans couldn't remember why.
Lisa is well-known as the wife of actor Harry Hamlin. The powerful celebrity couple married in 1997 and have two daughters. The celebrity couple starred together in "Veronica Mars" and briefly had a reality series in 2010, "Harry Loves Lisa." She got some respectable TV roles without her hubby, including "Melrose Place," and hosted "Soap Talk" for four years, earning a Daytime Emmy. 
Lisa has had a solid career as a soap actress. She's had multiple stints starring on "Days of our Lives," the first in 1992 with her most recent appearance in 2018. Lisa has made extra cash selling clothes on QVC for years. According to the Los Angeles Times, QVC's Lisa Rinna Collection has sold over 3.1 million units since she began in 2012. In 2020, the "RHOBH" star launched Rinna Beauty, selling lip products with very "Real Housewives" names. A few of the sassy product names include Rosé All Day and Pucker Up B!tch lipstick, Notice Me lip liner, and No Filter lipgloss.
 At 57, Lisa's fame continues to grow, and her best years could be ahead. Keep reading to find out how much the "RHOBH" star is worth.
What has Lisa Rinna's wealth cost her?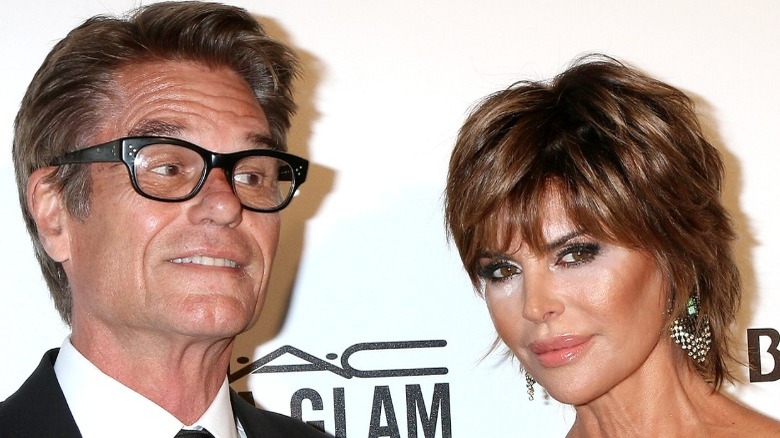 Shutterstock
Lisa Rinna became a household name when she joined "The Real Housewives of Beverly Hills." According to Celebrity Net Worth, the reality star has a net worth of $10 million. Starring on "RHOBH" helped her net worth: RadarOnline reported Lisa earns $450,000 each season on the Bravo reality show. Before she was one of the top Housewives, her career as a soap actress and minor TV star had stalled. In 2012, Lisa was hawking women's Depends diapers. "The Real Housewives of Beverly Hills" made her a star, which had been her dream for years.
In an interview with the Los Angeles Times, Lisa said, "I didn't care whether I was a great actor. I just wanted to be famous and was going to do whatever I had to get there."
Some fans wonder about the price of Lisa's fame, believing that she turned into a bully after being on the reality series. One "RHOBH" fan commented, "Rinna gladly tossed the 20-year friendship with Denise [Richardson] away for ratings and a Bravo paycheck." When Lisa launched her lip products, she was called out on Twitter for being a "money-hungry bully."
Lisa shares every drop of her life with the reality series, from her daughter's anorexia to her mother being attacked by a serial killer. One fan of Lisa shared his concerns on Twitter, writing, "Lisa Rinna (who I normally adore) is coming off her most unlikable season ever IMHO and this #RHOBH reunion trailer makes her look even more like a bully."