The Real Meaning Behind 'If Pain Was A Person' By Moneybagg Yo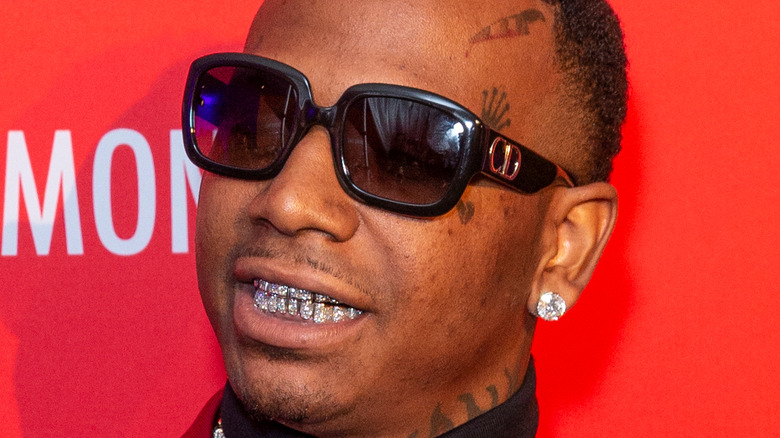 Shutterstock
On April 23, Moneybagg Yo released his new album "A Gangsta's Pain." The following week, Moneybagg's project debuted at the top of Billboard's 200 Albums chart, earning the rapper his first No. 1 album ever. It's not hard to see why — the album includes guest appearances from Pharrell Williams, Jhené Aiko, Lil Durk, and Future.
As the album's title may suggest, Moneybagg has decided to be transparent about his trials and tribulations on the new project. In a recent interview with Billboard, the Memphis rapper discussed fighting his "demons" while making the album. "I feel like I was beating them and, at the same time, I felt like I was still fighting them," he said. "This is why I mixed it up because it's exactly what I'm dealing with and it's what the world is dealing with, too — just pain. The world is dealing with a lot of pain, so it felt like perfect timing for this album."
Perhaps one of the most vulnerable songs from Moneybagg's new album is the one titled "If Pain Was A Person."
Moneybagg Yo complains about disloyalty and gossip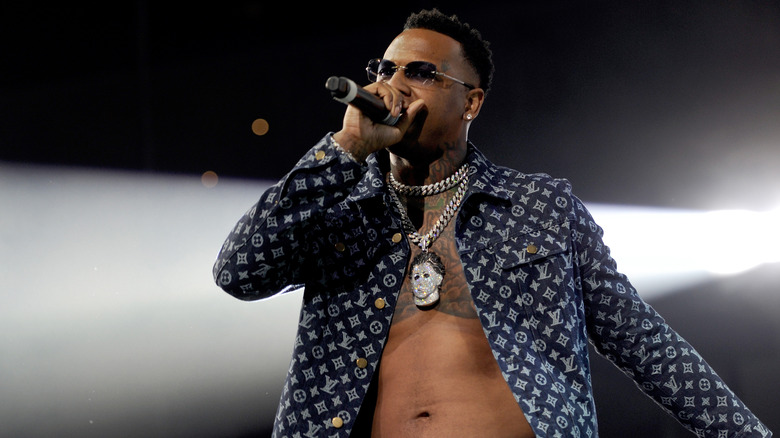 Greg Campbell/Getty Images
On "If Pain Was A Person," Moneybagg Yo starts by complaining about disloyalty. "Why a motherf****r want you to be loyal to them? / And they ain't loyal to you, I don't, I don't really get that," he raps in the intro (via Genius).
Later, the rapper even calls out some of his own family and friends for taking advantage of him. "It be your own people (Blood) / They gon' try to take advantage of you if you let 'em / They get a thrill off turnin' you down / But never gossip but how you help 'em." Speaking of gossip, Moneybagg wants people to mention that he's now earning $200,000 per show. "I'm what's goin' on, so I'm already knowin' my name gon' be in your mouth but / When you have them conversations / Make sure you mention he gettin' six figures for a show."
The rapper also included a line about dating Ari Fletcher and how some think it has helped his career: "I've been lit, I've been the s**t / Before I ever went public with a b***h / Y'all just catchin' on late." And when it comes to his relationship with Fletcher, Moneybagg seems to be annoyed with all the breakup rumors. "You don't even know what you talking about," he recently told The Breakfast Club. "And then you got people in the world that really believe this stuff."
"We be right there with each other. 'It's over. They broke up.' Like chill, bruh," he continued.