H.E.R. Was Almost In A Band With These Two Stars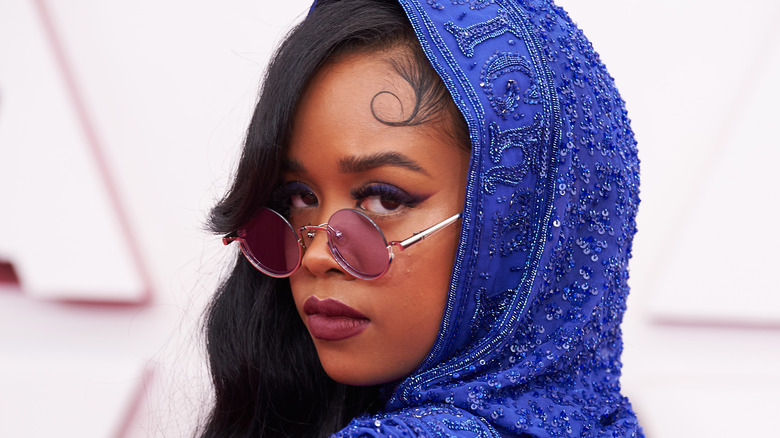 Handout/Getty Images
It's not every day that we see girl groups forming as frequently as they were in the early 2000s and 2010s. As we've seen with groups such as The Pussycat Dolls and Fifth Harmony, sometimes the lack of chemistry and favoritism can get in the way of their success. In other cases, such as famed K-pop group Blackpink, success is at the palm of their hands as they land luxurious deals with brands such as Bottega Veneta and Dior.
Believe it or not, there are many artists who have kickstarted their music careers in girl groups. Clearly, there would be no Beyoncé without her Destiny's Child beginnings. Much like Bey, Grammy Award-winning singer H.E.R. got her start in a band before she became famous. You'll never believe who her potential bandmates were. Read on to find out which stars were almost in a group with the "Damage" crooner.
Zendaya was a potential member of H.E.R. and Kehlani's supergroup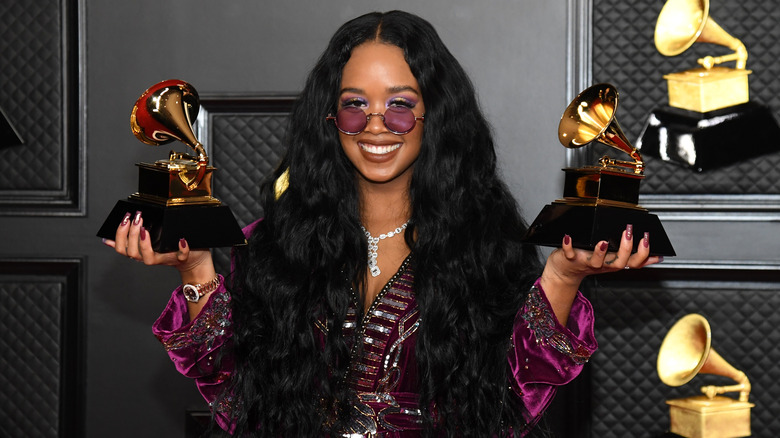 Kevin Mazur/Getty Images
Yes, you're reading that headline correctly. Can you imagine H.E.R., Zendaya, and Kehlani in a girl group together? The ladies were almost part of a super group together, according to H.E.R. During an interview with Carlos Watson on "The Carlos Watson Show," the singer revealed details about her former group, Poplyfe. "Dylan Wiggins – who is D'wayne Wiggins's son from Tony! Toni! Toné! – we used to be in a band together," H.E.R. said (via Revolt). "We used to perform together when we were really young. Kehlani was actually in our band. We all used to sing together. Zendaya was going to be in it at one point. They all grew up together. I came into the picture in Oakland and we used to perform together."
Poplyfe was a contestant on season 6 of America's Got Talent. The Oakland-based group finished fourth place in the talent competition. The group disbanded in 2012, with some of the members going their separate ways. Kehlani stayed in the group, Zendaya went on to act in Disney's "Shake It Up," and H.E.R. continued pursuing music. H.E.R. also spoke about performing with Kehlani during a 2019 interview on "Big Boy's Neighborhood." She told Big Boy, "We used to sing Jazmine Sullivan's 'Need You Bad,' Prince's 'Pop Life,' and Beyoncé's 'If I Were A Boy.'" Would you listen to H.E.R., Kehlani, and Zendaya in a girl group? We would!