Jennifer Love Hewitt Announced Some Big News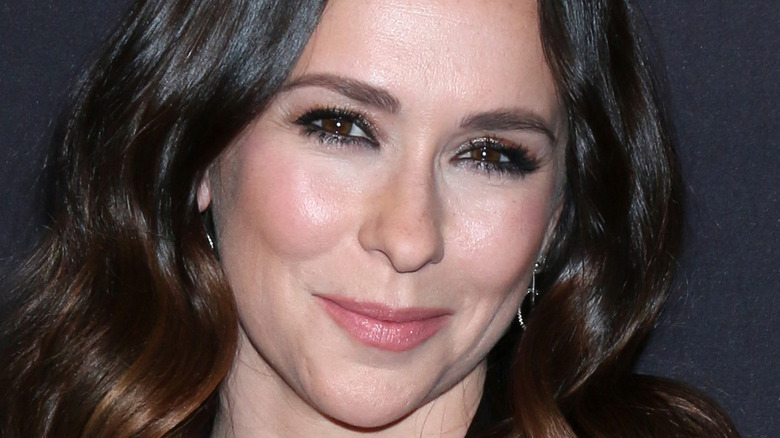 Shutterstock
Jennifer Love Hewitt has worked consistently since she was a small child, and she currently stars on the Fox series "9-1-1" — not to mention her roles in '90s classics like "I Know What You Did Last Summer," "Can't Hardly Wait," and "Party of Five." She's married to her "9-1-1" co-star Brian Hallisay, and the couple seems to lead a happy, charmed life together. On May 18, Hewitt revealed exciting personal news that immediately got her fans buzzing.
As The Sun detailed, Hewitt and Hallilsay initially met while working on a pilot for NBC in 2011. The series, "Love Bites," never debuted on the network, and the two actors went their separate ways. A year later, however, they found themselves together on "The Client List" set. This time, they couldn't ignore the sparks that flew between them. The couple got engaged in 2013 and married a few months later, just days prior to welcoming their daughter Autumn. The pair added their son Atticus about two years later.
In May 2018, the "Ghost Whisperer" star shared a treasured photo on her Instagram page. She explained it was the first photo Hallisay took of her with her first pregnancy, when she was just 14 weeks along. The snapshot showed Hewitt standing in front of a glass patio door with a slight baby bump.
"The best thing I have ever done and will always be marrying [Hallisay], having our kids and watching them change and grow everyday," Hewitt wrote in the caption.
A major family-related revelation
Jennifer Love Hewitt's Instagram photo showed her with a shocked face as she held a positive pregnancy test. "Oh baby! We have another one on the way. So excited to finally share this news with all of you," Hewitt wrote. She admitted to People this one was truly a shocker.
"We had always been open to a third, but definitely didn't think in the crazy year that the entire world was having that it would necessarily be this moment," Hewitt admitted of the coronavirus pandemic timing. Despite that, she called it "a pleasant, beautiful, surprising gift in this time" and added she's excited "to be able to get to do all that again with another little human."
The couple's son was the first to mention the possibility of a baby on the way after seeing a pregnancy test commercial on television. Both kids had been asking for a sibling, but the news was still stunning. In fact, Hewitt took a pregnancy test just to humor her son and hadn't expected it to be positive.
"I feel like we've been able to so far raise two really special kids who will be great role models," Hewitt said of her excited children as they move forward on adding a third. Hewitt added she's "pretty sure" this will be her last, admitting she thinks "five is a great number," a quip that seemed likely to be a nod "Party of Five," one of her biggest early career successes.