Here's How Much Jennifer Aniston Is Really Worth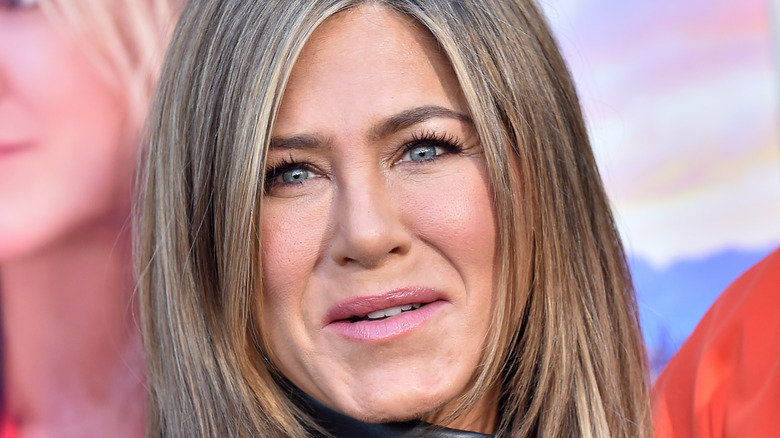 Shutterstock
Jennifer Aniston has been America's Sweetheart since she charmed our butts off as Rachel in "Friends." But did you know that she had to take matters into her own hands to get that role? In 1994, Aniston was frustrated by the four failed TV shows she'd been on and wondered if her career was ever going to take off. She pulled into a Los Angeles gas station and noticed the head of NBC entertainment at the pump across from her, per Vulture. She asked him one vital question: "Is it ever going to happen?" He assured her it would and, a few months later, he was integral in getting her cast on "Friends." The rest, as the saying goes, is history.
In the 15 years since "Friends" ended its season run, Aniston has appeared in a slew of films including "Bruce Almighty," "Horrible Bosses," "The Breakup," and "Marley and Me." These days, she's getting critical acclaim for her role as Alex Levy on Apple TV's "The Morning Show," and she's also making even more than she did during her last season on "Friends." 
Despite all her success, Aniston does her best to stay grounded. "There's times when you see people climbing and getting success and you start to see, oh, they're starting to really change," she told the Associated Press in 2014. "So I always just make the effort to be as humble and grateful as possible." 
She certainly has a lot to be grateful for. Keep reading to find out how much her overall net worth is.
Jennifer Aniston consistently ranks on the lists of the highest-paid actresses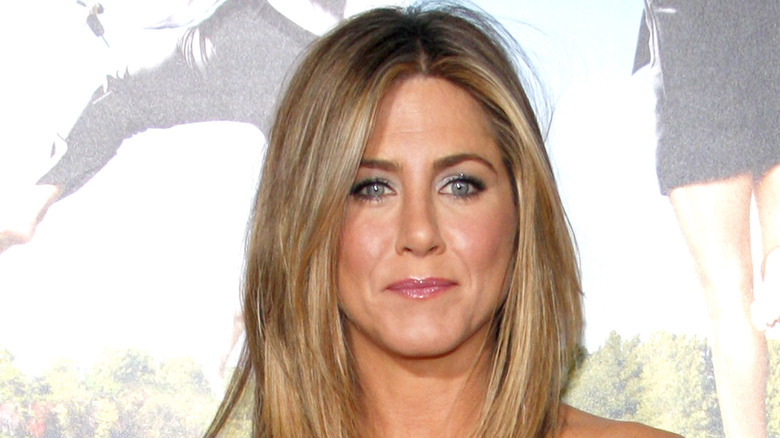 Shutterstock
Jennifer Aniston certainly isn't wondering when her career is going to take off anymore! Her "The Morning Show" salary is $1.2 million per episode, per Fox Business. She's also still getting those sweet "Friends" residual checks to the tune of $19 million a year.
Starting with the seventh season of "Friends" when her salary was $750,000 per episode, per USA Today, and Aniston has consistently appeared on the list of the highest-paid actresses. As the show became a huge success, the cast of "Friends" banded together during salary negotiations to ensure all of the main cast members received the same salary. By the time seasons nine and 10 rolled around, Aniston and her fellow "Friends" were making $1 million per episode, per USA Today. 
In addition to her film and TV work, Aniston is one of the most sought-after celebrities for endorsements. She earns about $10 million a year from her endorsements. You probably have seen her in commercials for brands like Smartwater, Aveeno, Eye Love, and Emirates. All things accounted for, she earns about $25-30 million per year, per Celebrity Net Worth.
Now for the million-dollar question, how much is Jennifer Aniston really worth? The answer, per Celebrity Net Worth, is $300 million. Hey, she isn't called Rachel Green for nothing!