Here's How Much Lisa Kudrow Is Really Worth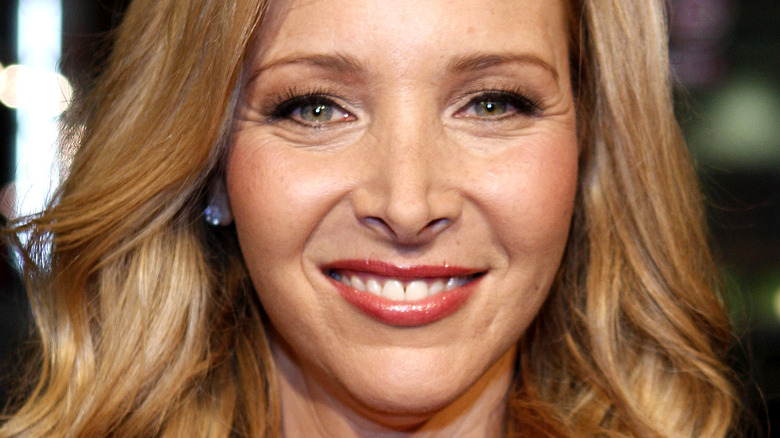 Shutterstock
There's no doubt that Lisa Kudrow is most well-known for her role as Phoebe Buffay on the NBC hit "Friends." While the series ended in 2004 (via IMDb), it can still be seen in syndication on plenty of different networks. But while Kudrow has achieved the success that most people could only dream about, life was not always easy... her job was a joke, she was broke (no, but really she was). 
During a commencement speech, the actor shared that she was initially fired from her job on "Frasier," and she began to think that her career in Hollywood may not be the right choice for her. 
"It was really hard to think it wasn't meant to be in my career. Everyone knew it [Frasier] was going to be a hit — and it was," she told the graduating class. "A couple of months later, I was almost completely out of money and a friend — actor Richard Kind — called and said 'I heard what happened — I don't know how you get up in the morning.'" She then shared that she kept at it, going on audition after audition before eventually landing the role of a lifetime. In fact, she was the second member of the "Friends" cast to get the job. After that, the rest is history, and it is safe to say that Kudrow's decision to stick with acting was the right one. Keep scrolling to see how much the profession has given her.
Inside Lisa Kudrow's net worth
Gregg Deguire/Getty Images
Like the rest of the cast of "Friends," Lisa Kudrow has amassed an enormous bank account. According to Celebrity Net Worth, the actor is worth an impressive $90 million. While IMDb shares that Kudrow has at least 85 acting credits to her name, there's no doubt that the bulk of her fortune came during her time on "Friends." Kudrow started on the lower end of things, making around $22,500 an episode during the first season (that's still pretty good money if you ask us, though!) In the show's remaining seasons, Kudrow and the cast's salaries went up and up until they hit the peak in Seasons 9 and 10, raking in $1 million per episode (or $24 million a year). Cinema Blend reports that the cast also gets around $20 million a year in royalties off the show — and it generates $1 billion for Warner Brothers annually — holy cow!
Like the rest of the cast, Kudrow enjoys some of the finer things in life, including luxurious homes. According to Hello!, Kudrow and her husband own a mansion in Beverly Hills, which they purchased for $1.6 million in 1996. They also own another home in Palm Springs and they recently sold their penthouse at the Black Diamond Lodge in Utah for $3.6 million. On her Instagram page, Kudrow shares glimpses of her homes from time to time, so be sure to be on the lookout.