Pink Reveals Intimate Details About Her Marriage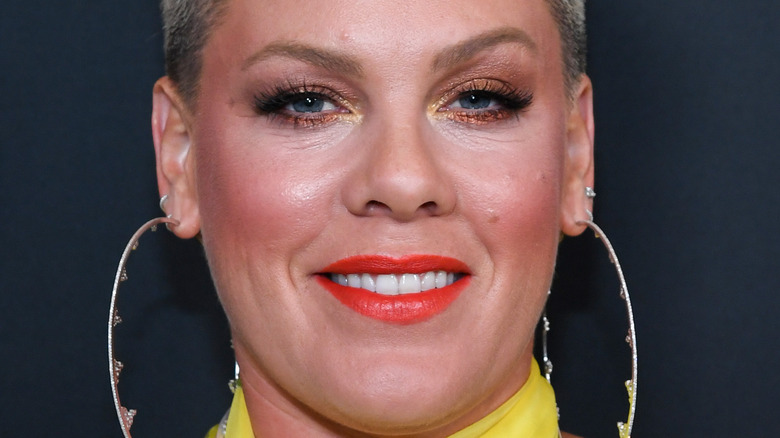 Kevin Mazur/Getty Images
Pink and Carey Hart just celebrated a major milestone — 15 years of marriage. Their journey to this relationship marker hasn't been a smooth one, however. The couple first got together in 2001, split briefly in 2003, and eventually got engaged in 2005. After two years of marriage, the two split briefly yet again, but got back together and have been ever since, per Bustle. The "Raise Your Glass" singer and motorcyclist share two children together, 9-year-old daughter Willow and 4-year-old son Jameson.
Pink is not shy about the relationship struggles that she and Hart have gone through. She opened up during an Instagram Live in June 2020, citing couples therapy for strengthening her relationship. "It's the only reason that we're still together because, you know, I think partners after a long time, we just speak — I can't say it's a man and woman thing, I think it's a partner thing, a spouse thing — that you just speak two different languages," Pink revealed, per Us Weekly. "You need someone to hear both of you and then translate it for you, and without Vanessa translating for me for the last 18 years, I mean we would not be together."
At the premiere of her Amazon Prime Video documentary "P!NK: All I Know So Far," the "Just Give Me a Reason" singer revealed a few intimate details about her marriage. Read on to learn what she has to say.
Pink and husband Carey Hart don't have makeup sex after they fight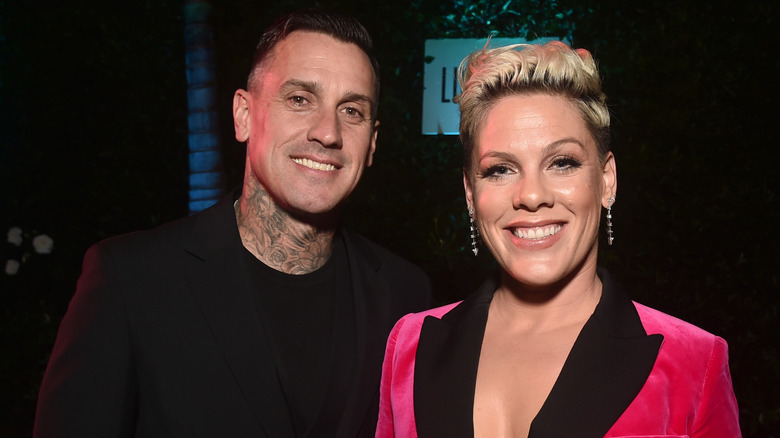 Alberto E. Rodriguez/Getty Images
At the premiere of her Amazon Prime Video documentary "PINK: All I Know So Far", Pink chatted with E! News and dished the details about what the camera didn't capture. The 41-year-old singer revealed the documentary film crew didn't show how much the pair fights. 
"They didn't really catch any arguing between Carey and me. We fight well," the "What About Us" singer explained. When asked what happens after the fighting, "days and days of silence," Pink answered with a laugh. The interviewer asked if there was "hot makeup sex" and the pair shot down the idea. "Nope, don't touch me," she continued, per E! News.
When asked jokingly if she was still the president of the "I don't need a man" club, despite her 15-year marriage, she had a sentimental answer. "I am still in that club, but I just happen to have a wonderful man by my side," the "Sober" singer explained. "But neither one of us 'need' each other ... We choose each other."
"P!NK: All I Know So Far" premieres on Amazon Prime Video on May 21.