The Hilarious Reason Pink Wanted To Make Her Tour Documentary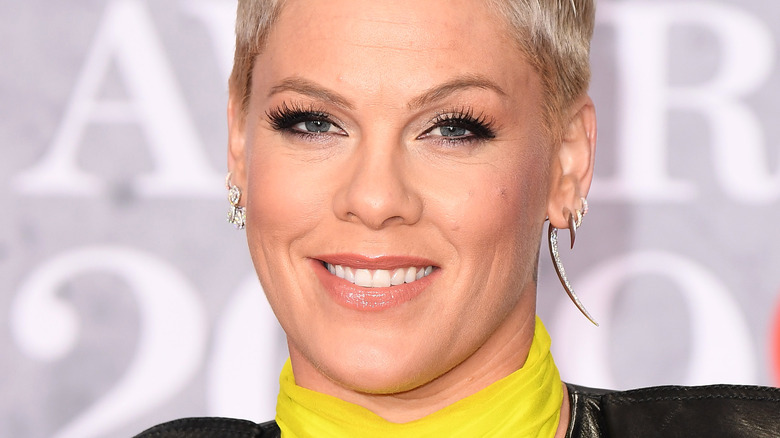 Jeff Spicer/Getty Images
All parents have probably felt "M!ssundaztood" at one point or another when it comes to raising their kids, but Pink is making sure she has plenty of receipts to one day prove to her youngins that she was always a bada** mama. In fact, the artist has been gathering evidence throughout the filming of her documentary "All I Know So Far," set to give a behind-the-scenes look of the aerialist balancing motherhood and touring. 
"As kids, for my kids, we all create this narrative for ourselves about how tough our childhood was and how awful our parents were, and so they'll have that narrative about me I'm sure, and then they can go back and watch this and realize that they made it all up and that I was actually fantastic," Pink joked while debuting the documentary's trailer during her May 11 appearance on "The Ellen Show." 
On a more serious note, "It's really a very authentic non-staged look at what it's like to be a woman touring the world as 'the boss' so to speak and being a mom at the same time and doing the damn thing," Pink explained. Keep scrolling for more details about her "balls to the wall" documentary set to premiere on Amazon Prime Video on May 21.
Pink is ready to get back on stage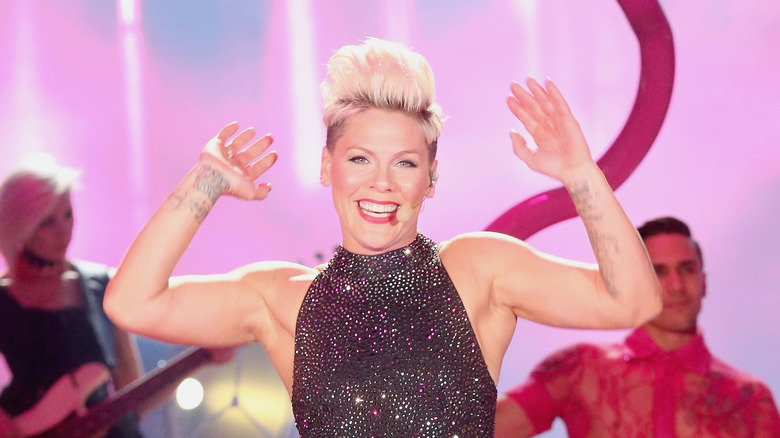 Gary Miller/Getty Images
Aside from wanting to tour with a camera crew to one day show her kids, Willow and Jameson, whom she shares with husband Carey Hart, that their mom was, indeed, very cool, Pink told Ellen DeGeneres she is itching to get back on the road after struggling through the COVID-19 pandemic. "I miss it so much. I miss live music. I wanna go see other people perform. I wanna perform. I miss it," the rocker said while speaking about her upcoming documentary. 
"I miss all of us being able to be together without fear and especially live music," she said, adding that she had tickets to see artists like Chris Stapleton and Brittany Howard, but was heartbroken when she learned their shows wouldn't go on due to virus-related concerns. "I was devastated last year when I realized that I didn't know when the next time it would be that we could all get together and sweat together and I miss it a lot." 
Now as the world is slowly getting back to normalcy, she's ready for people to see her rock out again, even if it's from the comfort of their homes. "I mean it's Wembley Stadium. It was an incredible show," Pink teased. We can't wait to press play come May 12!