How Sasha And Malia Obama Felt About Having Secret Service On Their Dates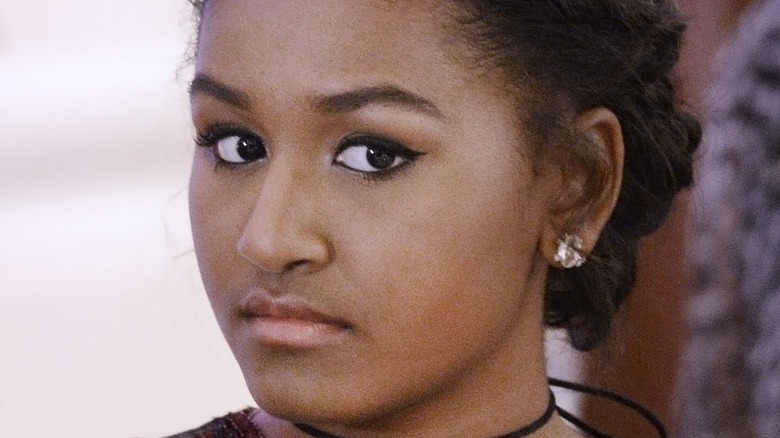 Pool/Getty Images
It's no secret that Sasha and Malia Obama didn't have the easiest childhoods when compared to most American kids. Their worlds and lives were forever changed when their dad, former President Barack Obama, was elected for his first term in 2008, reported the New York Times. Even as the leaders of the free world, the president and former first lady Michelle Obama wanted their kids to have somewhat normal lives, which can be difficult when there's a movie theater, a bowling alley, housekeepers, and butlers that are available at your very whim, according to Today.
Michelle revealed to Today's Jenna Bush Hager in 2018 that she purposely kept her daughters out of the spotlight because she wanted to give them as much of a normal life as possible. "You want them to be able to have wonderful experiences privately and you want them to be able to fail and stumble privately, like any other kids," she said. "And when they're not allowed to do that, it's unfair and you feel guilty about it, you know, because they didn't choose this life."
But how much of Sasha and Malia Obama's lives remained normal, especially when it came dating? Read on to find out how that went!
The Obama girls didn't enjoy their Secret Service detail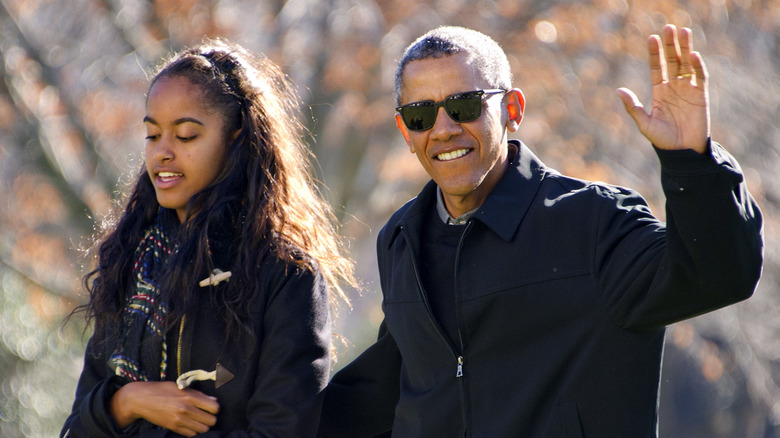 Pool/Getty Images
Sasha and Malia Obama didn't enjoy being followed around by the Secret Service, and that's no surprise. Remember Disney's 1998 film, "My Date with the President's Daughter"? In the movie, the president's daughter and her crush spend the whole night trying to ditch the Secret Service guards with little to no avail. Think of that movie, but there was no escaping them for the Obama girls. Having the Secret Service trail them everywhere has actually had lasting effects on how they conduct their social lives.
"First of all, them as teenagers having Secret Service guys follow them when they were going out on dates, I think probably has shut down their interest in public service," Barack Obama told "The Late Late Show with James Corden" (via E! News). "They still have PTSD from guys talking into their wrist microphones with glasses as they're trying to go to a music concert."
And the teenage torture didn't even start with going to concerts. "My kids had armed guards with them at all times," former first lady Michelle Obama said to Gayle King at Essence Festival in 2019 (via Us Weekly). "Imagine trying to have your first kiss [around] a bunch of men [with guns] and ear pieces." Sasha and Malia Obama barely caught a break while living in that oh-so famous house, but maybe things are a little better for them now that they're in college at the University of Michigan and Harvard University, respectively, per Today.