How Long Has Prince Harry Been In Therapy For?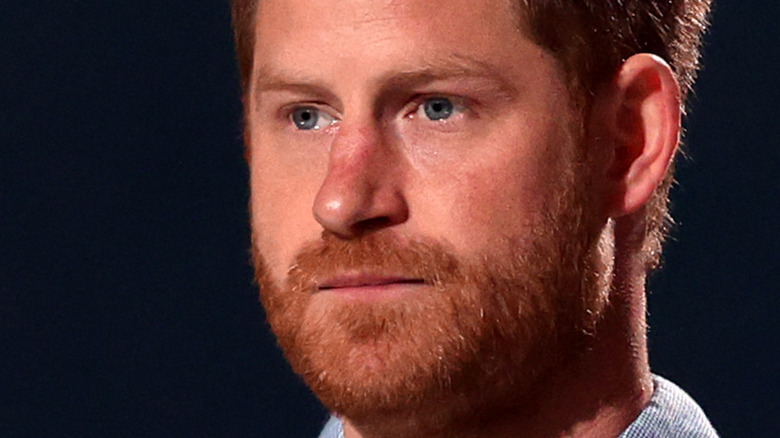 Kevin Winter/Getty Images
The following article contains mentions of substance abuse and mental health issues.
Prince Harry has recently been an open book when it comes to the pressures of royal family life, and he knew he needed help after turning to drugs and alcohol to help him cope with his mother's death, he revealed on his new show, "The Me You Can't See," per the Daily Mail. However, it wasn't until an argument with his wife Meghan Markle that he went to therapy.
"I saw GPs. I saw doctors. I saw therapists. I saw alternative therapists. I saw all sorts of people, but it was meeting and being with Meghan," he said. "I knew that if I didn't do the therapy and fix myself that I was going to lose this woman who I could see spending the rest of my life with. When she said, 'I think you need to see someone,' it was in reaction to an argument that we had. And in that argument not knowing about it, I reverted back to 12-year-old Harry."
He added: "I quickly established that if this relationship was going to work, that I was going to have to deal with my past because there was anger there and it wasn't anger at her. It was just anger and she recognized it. She saw it," he said (via People).
And now, Harry is revealing how long he's been in therapy. Keep reading for more details.
If you or anyone you know is struggling with addiction issues, help is available. Visit the Substance Abuse and Mental Health Services Administration website or contact SAMHSA's National Helpline at 1-800-662-HELP (4357).
Prince Harry wouldn't be who he is today without therapy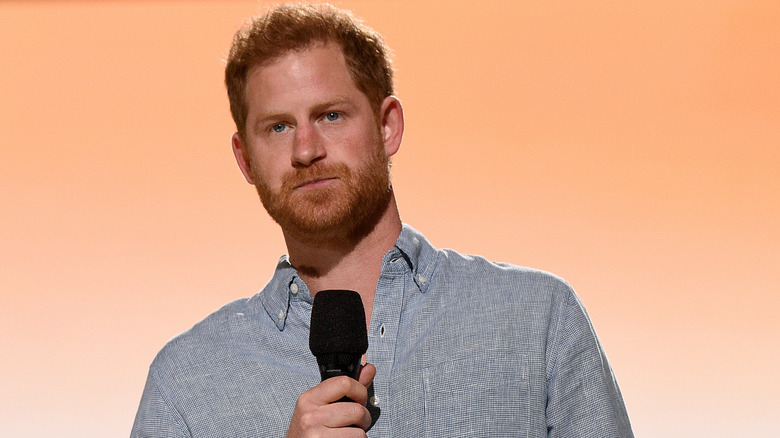 Kevin Mazur/Getty Images
Prince Harry got personal with Oprah Winfrey on his new docuseries, "The Me You Can't See," revealing that therapy helped him to cope with the lingering trauma from his mother Princess Diana's death in 1997, per the Daily Mail. He tried to "push" her from his mind when he was younger, but eventually knew he needed to deal with his feelings. 
"I don't want to think about her, because ... then it's going to bring up the fact that I can't bring her back," he explained about his thought process at the time. "... What's the point of thinking about someone that you've lost and you're never going to get back again. And I just decided not to talk about it."
His therapist made an impact on Harry when she told him, "'You were never allowed to talk about it and all of a sudden now it's coming up in different ways as projection.'" He added, "That was the start of a learning journey for me. I became aware that I'd been living in a bubble within this family ... and I was sort of almost trapped in a thought process or a mindset."
He's been seeing a therapist for four years, saying it's helped him to "break the cycle." He revealed, "For me, therapy has equipped me to be able to take on anything," he said.
If you or someone you know is struggling with mental health, please contact the Crisis Text Line by texting HOME to 741741, call the National Alliance on Mental Illness helpline at 1-800-950-NAMI (6264), or visit the National Institute of Mental Health website.