The Real Meaning Behind Olivia Rodrigo's 'Jealousy, Jealousy'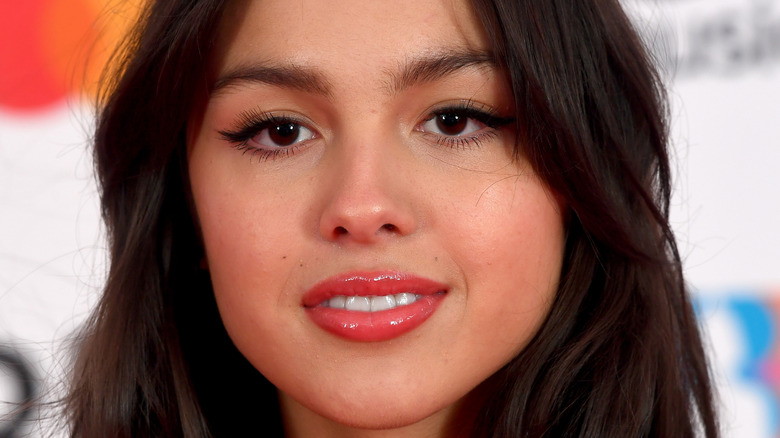 Dave J Hogan/Getty Images
If you are currently listening to "Jealousy, Jealousy," off of Olivia Rodrigo's first album, "SOUR," and wondering when the 18-year-old singer-songwriter found time to break into your house and read your diary — um, same.
"I kind of wanna throw my phone across the room, 'cause all I see are girls too good to be true, with paper-white teeth and perfect bodies," Rodrigo sings, echoing sentiments shared by Instagram-users the world over.
You might not think that the "High School Musical: The Musical: The Series" star and current cultural obsession would feel the same kind of insecurities as the rest of us normies, but pretty much every track on her debut album, which dropped May 21, proves that in a lot of ways Rodrigo is just like every other teenager in America.
"I've always been such an oversharer. I'll tell my Uber driver all of my deepest traumas and insecurities, and so I just think songwriting for me is an extension of that aspect of my personality," she told NME.
In "Jealousy, Jealousy," you can hear the Fiona Apple-inspired-angst loud and clear as Rodrigo sings, "I wanna be you so bad and I don't even know you / All I see is what I should be, happier, prettier / Jealousy, jealousy."
So what has the writer herself said about the meaning behind the lyrics?
Olivia Rodrigo has social media anxiety too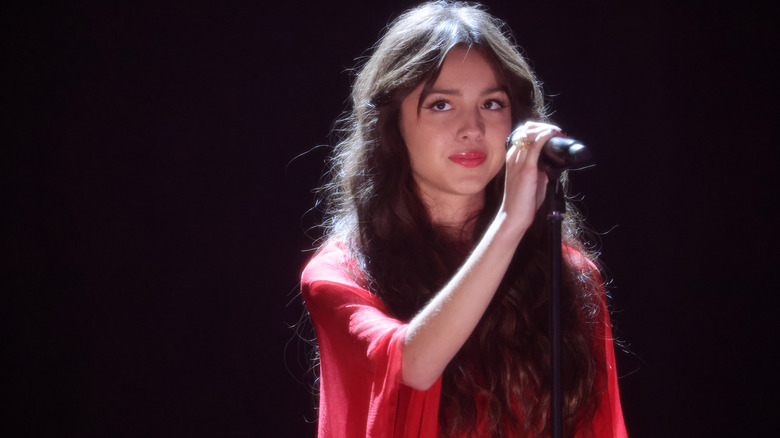 Jmenternational/Getty Images
The lyrics in "Jealousy, Jealousy," are pretty straightforward, to be honest, and Olivia Rodrigo has said in interviews that when it comes to her songwriting, what you see is pretty much what you get.
"Com-comparison is killin' me slowly / I think I think too much / 'Bout kids who don't know me," she sings on the chorus. "I'm so sick of myself, I'd rather be, rather be / Anyone, anyone else."
As for this track, Rodrigo revealed the inspiration behind it. As she told NYLON, "In this time period, I was super obsessed with social media. I would look for things that would hurt my feelings all the time and compare myself to everyone," she said. "I felt like my life was only what I showed to others. I didn't feel like my life was any deeper than my Instagram feed. That's a really troubling mindset to be in as a teenager." So rather than writing a super sad song, she decided to pen a sort of "funny, tongue-in-cheek" take.
Rodrigo also told the outlet that she totally understands people's curiosity about the true story behind the lyrics, but there's always room for people to fill in their own meanings. "Lots of the time, people will fill in the blanks with details from their own life. If they don't want to, they can fill it in with details of my life and if that's what makes it impactful to them, that's fine."