The Truth About Queen Elizabeth's Relationship With Helen Mirren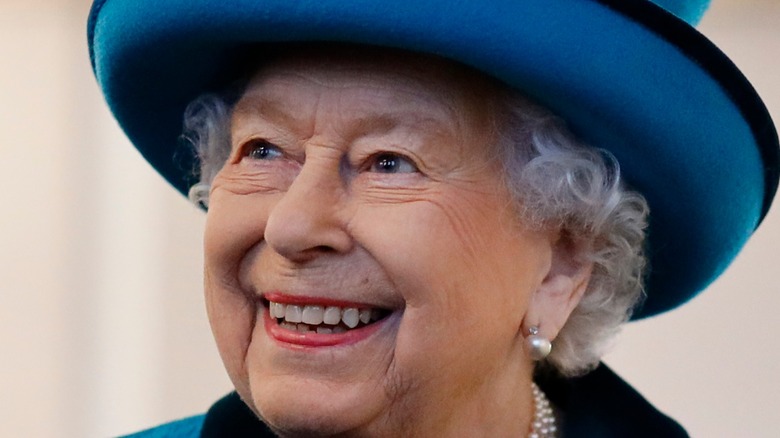 Wpa Pool/Getty Images
Helen Mirren has played the role of Queen Elizabeth II three times. Mirren took on Elizabeth II in the 2006 film "The Queen." In 2015, Mirren portrayed her again in the play "The Audience." She played the beloved monarch first in London, then in New York (via "CNN's Fareed Zakaria GPS"). In addition, Mirren was appointed Dame Commander of the Order of the British Empire for her services to drama in 2003. Since Mirren has portrayed Queen Elizabeth multiple times, do the women have a relationship or friendship in real life?
In 2006, "The Queen" star said she researched Queen Elizabeth's relationship with her now late husband Prince Philip while prepping for the film. Mirren told Live About that Elizabeth and Philip's relationship was fascinating, "Elizabeth was about 16 when she fell in love with Philip, and she was a young 16. 'That's the guy I want.' Everyone in the palace and in her family disapproved of that match strongly," she said. "They didn't want her to marry him. He was a dispossessed prince. He had no money at all. But she stuck to her guns and said, 'That's the guy that I want.'"
Mirren won an Oscar for her work in the film "The Queen." The 2006 movie followed events right after Princess Diana's death and is considered a sympathetic portrayal of the British monarch. Keep reading to learn more about the relationship between Queen Elizabeth and Mirren.
Helen Mirren has called herself a 'queenist'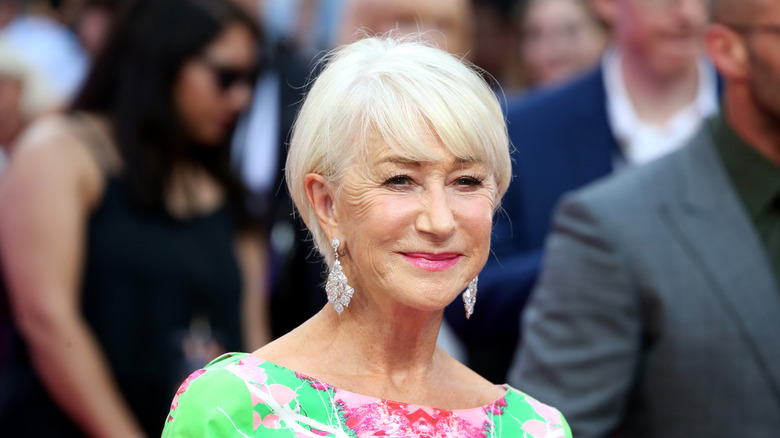 Shutterstock
Helen Mirren and Queen Elizabeth appear to have a cordial relationship; the actor is very passionate about the British monarch. In a 2015 interview on "CNN's Fareed Zakaria GPS," Mirren revealed, "I'm a queenist. I kind of love the queen. I wish we could have a queen without the rest of the royal family."
According to the show, Queen Elizabeth II invited Mirren for tea before filming began for "The Queen." Her majesty helping Mirren for her role is noteworthy. The actor said that tea time with Queen Elizabeth helped her gain insight into the monarch's true character. Mirren revealed to Fareed Zakaria, "There is a twinkle to her and a relaxation about her that you don't see in her formal moments."
Mirren told Live About she wanted to bring the authentic Elizabeth to the screen in "The Queen." She said, "There is another queen/woman/Elizabeth Windsor who is very easy and welcoming and sparkly and with the most lovely smile, and alert and not that sort of reserved and cool gravitas that she normally communicates. So I very much tried to bring that into it." 
Dame Mirren has been invited to Buckingham Palace multiple times over the years. According to People, even when the actor forgets some of the royal protocols, Mirren said the royals "were lovely, they were utterly gracious."