Are These Stars Really Leaving SNL?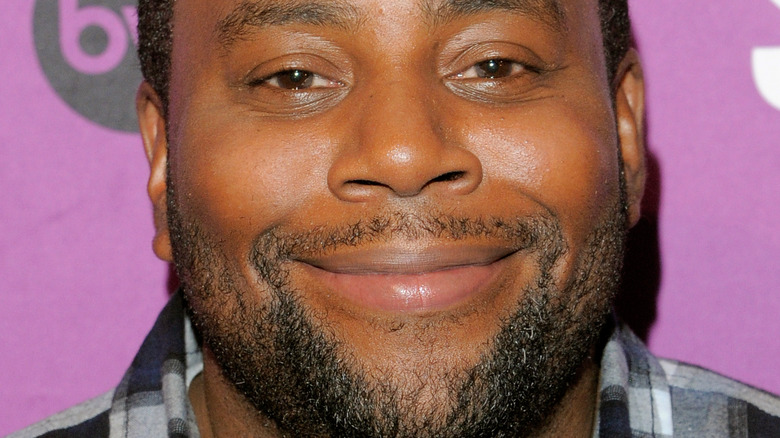 Shutterstock
"Saturday Night Live" is almost as famous for its ever rotating cast of characters as it is for its iconic sketches. The long-running NBC show has been home to some of the biggest names in comedy over the years, including Eddie Murphy, Will Ferrell, Adam Sandler, and Chris Rock and it's not unusual for stars to get their start on "SNL" and then take on big career moves into other facets of the TV or movie world and beyond.
So, with so many famous faces coming and going over the years, it's no surprise that the May 22 episode of the iconic sketch show had everyone talking — and not just because of Lil Nas X's wardrobe malfunction. The episode was the Season 46 finale (yes, it's really been on that long!) and some nostalgic look backs and emotional moments had fans speculating that a handful of the most popular cast members may not be returning for Season 47.
Read on to find out why some "SNL" fans are so nervous about the fates of their favorites.
Saturday Night Live fans think some big names might not return for Season 47
Could it be time for "Saturday Night Live" stars Pete Davidson, Aidy Bryant, Kate McKinnon, Kenan Thompson, and Cecily Strong to say goodbye to the show? The fan favorites had viewers worried during the Season 46 finale when they took an emotional look back at the season that passed. 
McKinnon, Strong, Thompson, and Bryant opened the show together and were noticeably teary eyed as they touched on how difficult it had been to film during the coronavirus pandemic, while also paying tribute to those who had lost their lives. "This is the year we realized we are more than just a cast, we're a family," McKinnon said through tears. 
Fans flocked to social media to speculate that the nostalgic look back may have been a hint they won't be sticking around, and viewers were equally worried about Davidson's role after his own touching appearance. He said he was "very grateful to be here" during the May 22 "Weekend Update" segment and closed out by telling viewers, "It's been an honor to grow up in front of you guys."
However, it sounds like no decisions have been made just yet. Page Six cited an NBC source as claiming the season finale "wasn't meant to be a final sign-off for anyone," noting, "contracts for the next season won't be decided until later in the summer."
It sounds like "SNL" fans should probably keep their fingers crossed for now.