Why Adam Sandler Thinks He Was Fired From Saturday Night Live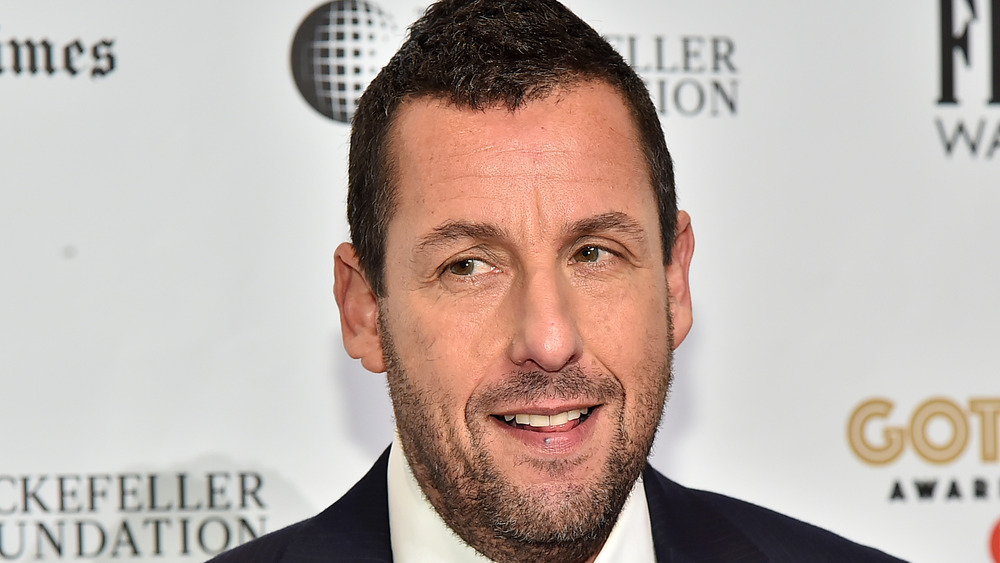 Theo Wargo/Getty Images
You don't need to be Opera Man to sing Adam Sandler's Saturday Night Live-era praises! The actor-comedian-Netflix king served as a cast member on the venerable NBC variety show from 1991 to 1995, per Insider, and boy, don't we know it. From "Canteen Boy" to "Zagat's With Hank and Beverly Gelfand" with pal Chris Farley to the iconic debut of "The Hanukkah Song," Sandler's SNL tenure is immortal. That makes it all the more surprising that he was indeed fired. Yes, back in 1995, Adam Sandler got "the call" from Lorne Michaels, as did Farley. And that's no secret today. 
After years of refusing to go back, Sandler returned to host the show for the first time in May 2019 and joked in his monologue, "I was 23 years old when I started here ... I had some of the best years of my life. ... My daughter asked me, 'If it was the greatest, then why did you leave?'" Sandler then busted into a comedy song titled, "I Was Fired," which included the line, "I was fired. NBC said that I was done. Then I made over $4 billion at the box office, so I guess you could say I won." 
Were truer words ever ... sung? Leaving SNL was the best thing Sandler did, as he's hugely successful today. Though it's still worth asking, why exactly did Sandler and Farley get the chop? He's recently opened up more about what happened. So scroll on to find out.
Adam Sandler and Chris Farley got the boot from higher-ups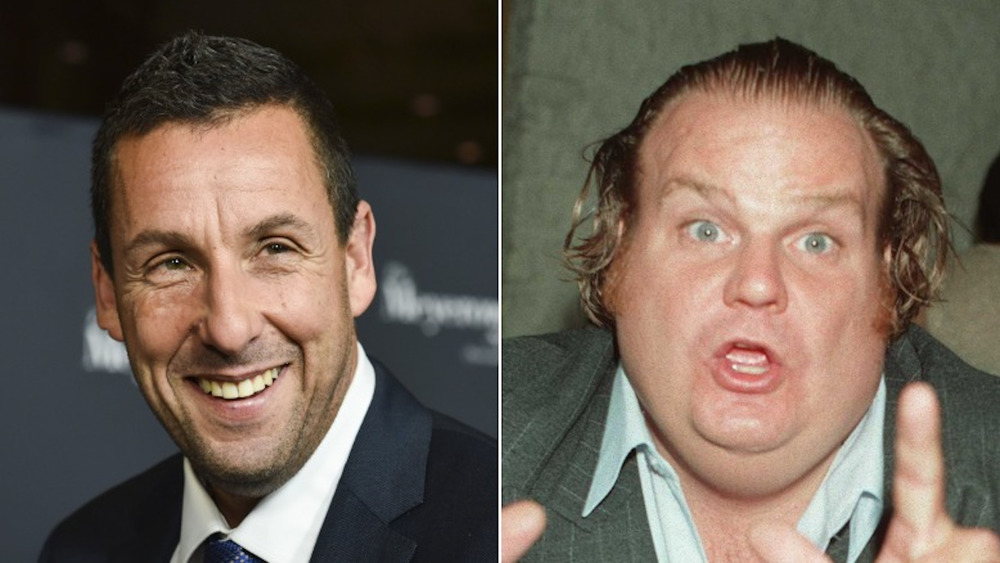 RodinEckenroth,DennyKeeler/GettyImages
So why did Adam Sandler, then 28, get fired from NBC's Saturday Night Live after five years on the show? While there have been rumors he was getting on some writers' nerves at the time, ultimately, ratings were getting low, and the higher-ups wanted a change-up. "At the time, I was hurt because I didn't know what else I was going to do," Sandler said on The Howard Stern Show in December 2020. "I know it wasn't Lorne [Michaels']'s decision. The NBC head dude, I know he didn't like our gang." It's true; only a few cast members, including David Spade, returned from Season 20 for Season 21. Luckily, the overhaul included hiring Will Ferrell.
Sandler added that he felt comforted that Chris Farley got the chop too. "...I remember when I saw Farley and he said, 'Me, too, they don't want me either.' ... We got mad together, pretended we weren't sad, pretended this was for the best." Ultimately, it did work out for the best, as Sandler is a megastar today who's biggest work would be in the film biz.
Additionally, Sandler told the Daily Beast he was, coincidentally, preparing to quit. "We kind of quit at the same time as being fired," the comedian said. "It was the end of the run for us ... Who knows [why]? We were on it for a few years, had our run, and everything happens for a reason."