What Malik Beasley's Ex Really Thinks About His Apology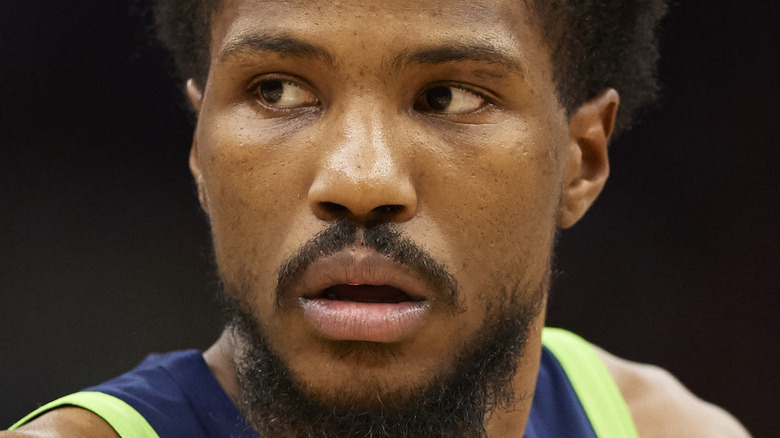 Hannah Foslien/Getty Images
The tea on Malik Beasley and Montana Yao has only gotten hotter after the Minnesota Timberwolves basketball player ended his short-lived relationship with reality star Larsa Pippen in April 2021, per People. For anyone who missed out on the drama, Beasley and Pippen were spotted holding hands in the fall of 2020, despite the fact Beasley was still legally married to Yao at the time. Yao — who shares a child with Beasley (via People) — was blindsided, and immediately filed for divorce, opting to cut ties with the NBA star for good. But ever since the sparks between Beasley and Pippen fizzled out, the Timberwolves player seems keen to mend fences with his estranged ex-wife. 
On May 24, Beasley took to Instagram with an apology for Yao. "I wanna say sorry for putting you in the situation you were put in the last few months," he began, appearing to directly address his ex-wife and writing alongside a photo of the two from the day their son, Makai, was born. He continued, "I'm telling the world and you that there's nobody like you for me ... for the record I was the one who ended my last relationship off the fact that there is no one like you." Adding that he is looking to "grow individually and grow ... a real family," he concluded with a declaration of love for "Mu Shi" and "Kai Kai." But what does Yao have to say about her former husband's post?
Montana Yao slams Larsa Pippen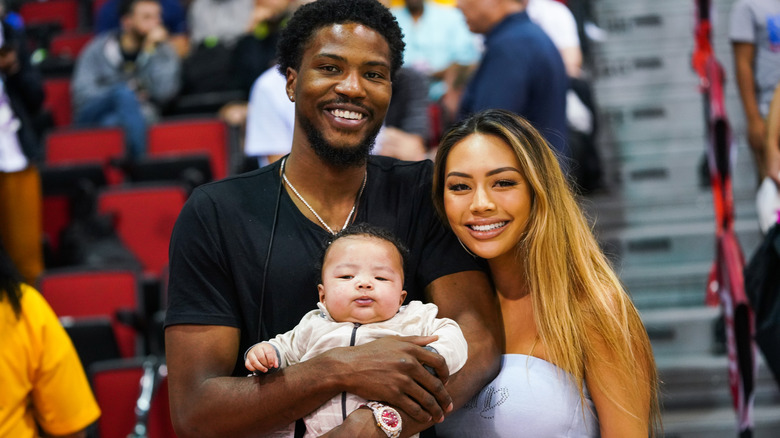 Cassy Athena/Getty Images
Montana Yao is accepting her ex's apology, though this doesn't mean she's in a rush to reconcile with Malik Beasley. "Makai and I do appreciate Malik's apology," Yao shared on her Instagram Stories (via Page Six). "It's hard to own up to bad decisions and apoplogize, especially publicly, so it is really appreciated." Yao went on to say that her focus remains co-parenting the couple's son Makai, whom she hopes will one day be able to see how his dad took ownership of his mistakes. She continued, "This is a step forward in healing for me and also having Malik be a part of Makai's life because he does deserve to have a father in his life and one who loves him."
Though she appeared to forgive Beasley, Yao blasted Larsa Pippen in a second Instagram Story that appeared to take aim at Pippen's claims that Beasley is a clown. Telling the "Real Housewives of Miami" alum that she's "got me hot and I'm not holding back," Yao accused Pippen of being fame-hungry and insecure. "All those fillers and surgery can't fix that insecure soul," she wrote. "Go work on yourself, read a book, something to better your life." She further slammed Pippen for not spending time with her own kids, despite the fact she allegedly tried to "trap Beasley into going to a fertility clinic." As for Pippen, Radar Online reports she's focusing on her jewelry brand, but this feud feels far from over.