Royal Expert Reveals How Kate Middleton Is Keeping The Royal Family Together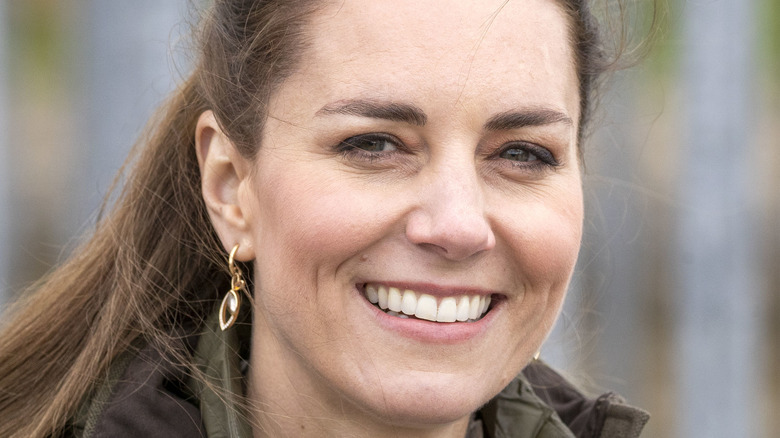 Wpa Pool/Getty Images
The British royal family has endured a lot during the first half of 2021. First, senior members of the royal family were accused of turning their backs on Prince Harry and Meghan Markle when they were working royals and neglected to help them with their mental health issues amidst media scrutiny from the U.K. tabloids.
The revelations were made public by Harry and Meghan during their sit-down interview with Oprah Winfrey in March 2021. Prince Charles was reportedly in "a state of despair" after the interview aired, according to Vanity Fair, whereas Prince William was "very concerned" by the allegations made by his little brother and sister-in-law.
A little less than a month after Harry and Meghan's interview, Prince Philip tragically died from old age after struggling with numerous health problems over the years. His funeral procession was held on April 17 and saw Charles and sons William and Harry reunite, even though they were still at odds with each other. Kate Middleton was also spotted chatting to her brother-in-law after the procession was over, breaking the ice between him and husband William.
According to a royal expert, though, Kate's actions were deliberate. Find out how she's taken over Philip's role as the family's mediator below.
Kate Middleton is the royal family's 'greatest asset'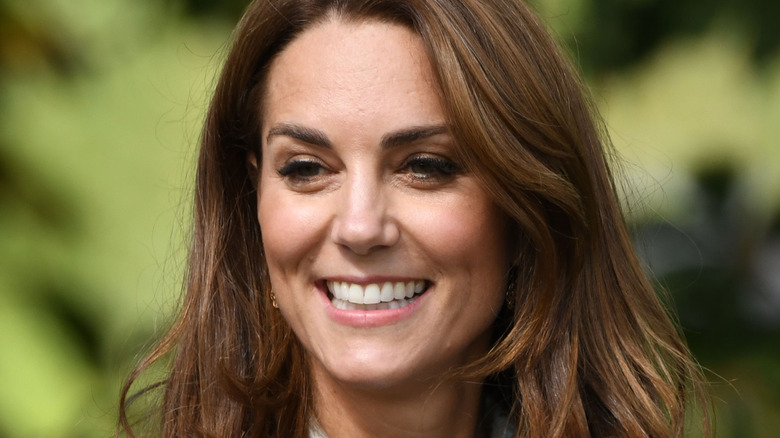 Shutterstock
As the future queen, Kate Middleton has adapted to royal life seamlessly after she married Prince William in April 2011. Royal expert, Katie Nicholl of Vanity Fair, agrees and said that Kate has become the royal family's "greatest asset," and is "the perfect vehicle for good PR for the family," since Philip's death in April 2021.
"The royal family realize they have a really important key player here and they're bringing her center stage," Nicholl said in an interview with "60 Minutes Australia." "I think Kate is the glue. In the same way that the Duke of Edinburgh was always the one who would help resolve family issues."
Nicholl also said that she sees Kate "stepping into [Prince Philip's] role" as a peace-maker and that she is "trying to keep things together" within the royal family. It also helps that her image, alongside William, is a positive one. "They've been more real and reliable," Nicholl added.
Nicholl's assessment comes after Harry revealed more about the inner-workings of the royal institution on his AppleTV+ docuseries "The Me You Can't See," where he talked about his father "continuing the cycle of generational suffering" after his mother Princess Diana's death in 1997. Kate nor William has spoken out about Harry's comments in the docuseries, but they are set to reunite for the unveiling of Diana's statue at Kensington Palace in July 2021, per Cosmopolitan.