Who Is Radamez Rubio Gaytan, Luann De Lesseps' Rumored Boyfriend?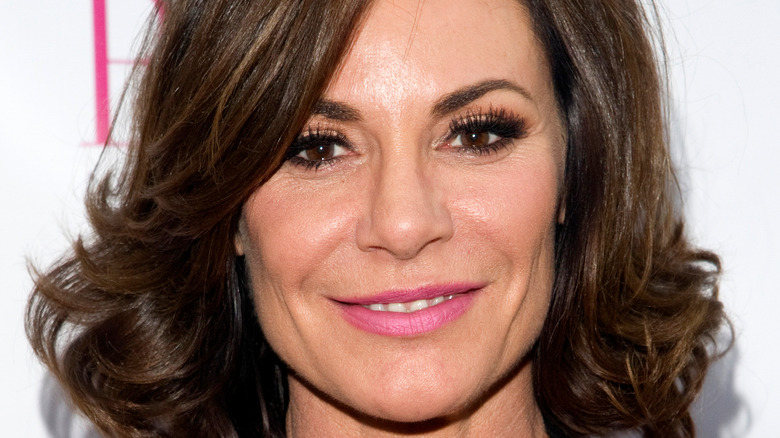 Shutterstock
"Real Housewives of New York City" star Luann de Lesseps has been somewhat incorrectly classified over the last few years, as she has technically not been a housewife. (Per Romper, Luann has been an Italian TV host, a model, and, of course, she is a cabaret singer.) When the show began, Luann was married to Count Alex de Lesseps, whom she divorced in 2009 after 16 years of marriage and two seasons of the show, according to Us Weekly. In 2016, she married Tom D'Agostino, only to file for divorce seven months later. "I know he loved me, that's not the issue," she told Wendy Williams (via Page Six). "He just couldn't give up his bachelor kind of lifestyle," she said, referencing her ex's dalliance at the Regency Hotel that cast mate Bethenny Frankel brought to her attention.
Now, Luann is fresh off the heels of a previous relationship. She reportedly broke up with her last boyfriend, a South African personal trainer named Garth Wakeford, sometime in late 2020, per Page Six. Today, Luann's got a brand-new man that she can't seem to keep her hands off of, with Page Six spotting them together in Manhattan and in the Hamptons. And the identity of this mystery man has finally been revealed.
Luann de Lesseps' boyfriend is an athlete and chef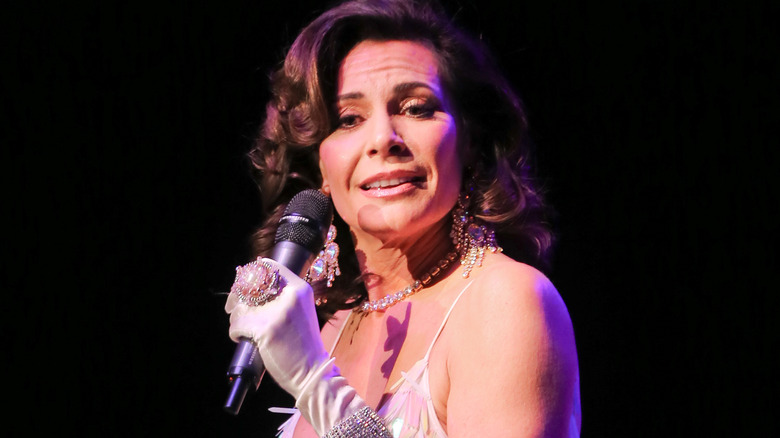 Shutterstock
Page Six reported on May 25 that Luann de Lessep's new beau is Radamez Rubio Gaytan of Mexico City. A 2008 report from the South Florida Sun Sentinel claims Radamez participated as a kicker in a rookie minicamp with the Miami Dolphins, "giving his NFL dreams one more shot." At the time, the lifelong soccer player had just finished culinary training, specializing in "Mediterranean fusion." A source told Us Weekly that the athletic chef used to play for the Dolphins and the Pittsburgh Steelers.
The two have been having a fun time together, the insider told Us Weekly. "She's taking him around to all her favorite spots in the Hamptons and New York," the source noted. "She took him on a boat, they went to play tennis."
They added: "He's tall and she likes that Euro-type guy. ... He's a quiet type."
"I think she fell madly in love with this one," a source close to the former countess told Page Six. "He flew in from Mexico and he's been taking her everywhere. ... She's so happy." The pair met in Tulum, where Radamez reportedly ran the resort where Luann was staying. "He was catering to her and she got special treatment at the resort," a source told Us Weekly. "He took special care of her ... and they really hit it off." We can't wait to see where their relationship goes from here!