Why Kelly Ripa Was Bothered By Mark Consuelos' Pay On All My Children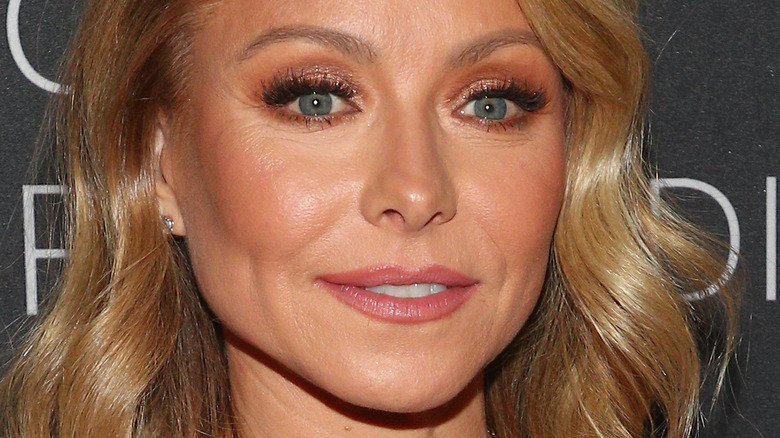 Astrid Stawiarz/Getty Images
Kelly Ripa is opening up about the beginning of her acting career on television, revealing why she found her husband Mark Consuelos pay so bothersome. The "Live with Kelly and Ryan" host opened up to Bustle in an interview series highlighting some of Hollywood's biggest stars' lives when they were just 28.
"The reason I got into acting was because it was the job that would pay me," admitted Ripa, who never dreamed of becoming an actress. "I never really fancied being on camera. I still don't. But that's the way I've found has been the easiest way for me to earn a living, which facilitates other things that I like doing. I like creating projects in entertainment, but I don't necessarily want to star in them, if that makes sense." Ripa continued revealing how her acting career plays a role in how she hosts her daily talk show, saying, "I always feel like I'm slipping into a costume when I go out in front of the camera."
Ripa got her first big break on the set of "All My Children" in 1990, where she eventually met her husband Mark Consuelos. The actor shared how since her days on set for the soap opera, she's learned how to deal with "misogyny" and unfair treatment in the workspace, even if it played into the hands of her own husband.
Kelly Ripa claims Mark Consuelos made more than she did on 'All My Children'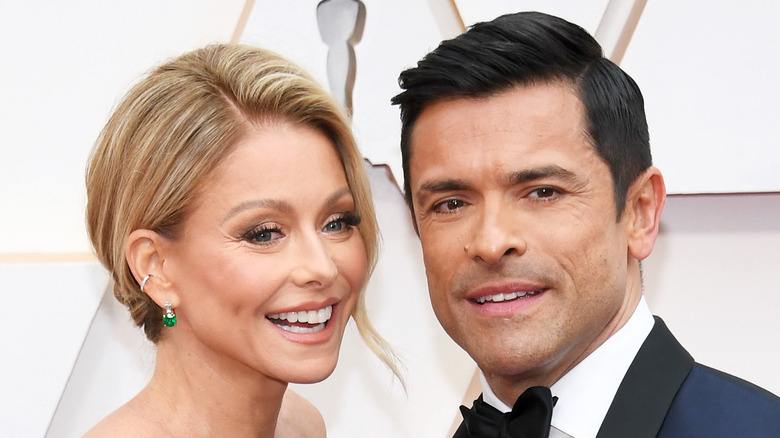 Kevin Mazur/Getty Images
Looking back at her career, Kelly Ripa told Bustle how much she's changed since the early 1990s, including growing "completely impatient with other things, like misogyny" and "being underpaid in your workspace." The TV host revealed she was "bothered" by her husband Mark Consuelos' pay onset of both actors' first big break "All My Children" when she found out he made more than her. 
"I watched my husband who had no acting experience when he got his job at 'All My Children,' much the same way I had no acting experience. But I got my job in 1990 and I think he got his job in '95. And he was paid more than me immediately," said Ripa. "I just couldn't believe how quickly they were willing to pay the man more than the woman." Ripa went on to share advice to her younger self (and young actors today), telling the outlet, "if you think you're about to get screwed in a work deal, you are... I turned off the intuition, and I shouldn't have."
For his part, Consuelos is fighting inequality, too. Speaking to SheKnows in 2018 about his involvement with the United Nations' HeForShe campaign, the "Riverdale" actor spoke about his and Ripa's daughter, Lola, entering the workforce and potentially facing the pay gap. "That big disparity in pay because she's a woman is absolutely unconscionable; it's unacceptable," he said.