How Much Is Johnny Knoxville Worth?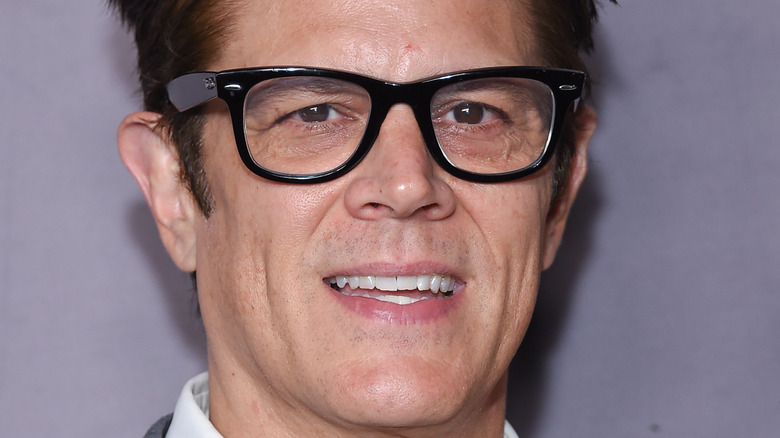 Shutterstock
Johnny Knoxville is one of the wildest comedians and daredevils in Hollywood, and we can thank him for being a part of one of the most out-there shows, "Jackass," on which he starred alongside Steve-O and Bam Margera. According to Ace Showbiz, Knoxville's real name is Phillip John Clapp, but he grew up in Knoxville, Tennessee, and that's where he got part of his stage name — who knew? He's starred in plenty of films, including "The Dukes of Hazazrd" and "Bad Grandpa." In addition, Knoxville has written a few movies, and the star is also the proud owner of Dickhouse Productions with Jeff Tremaine and Spike Jonze, per The Cinemaholic.
In 2009, Knoxville finalized his divorce with his now ex-wife, Melanie (via People). Before calling it quits, the couple enjoyed 12 years of marriage. According to the outlet, Knoxville likely lost a lot of money in the divorce, as the couple split their bank account evenly as part of the settlement. The court also ruled that Melanie would get half of Knoxville's funds from the "Jackass" movies and his "Dukes of Hazzard" pay. In addition, Melanie got a piece of Knoxville's successful production company and joint custody of their daughter. The court also required the comedian to shell out $6,000 a month in child support payments. While it may seem like a lot for many, Knoxville is definitely not hurting for cash. Keep scrolling to find out how much the star is worth.
Johnny Knoxville's fortune is no prank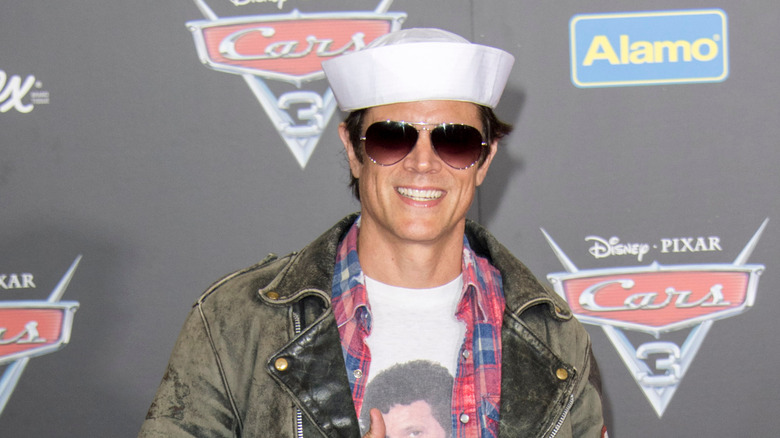 Shutterstock
Johnny Knoxville has literally made a great living out of his quirky personality and crazy antics. Celebrity Net Worth reports that the star is worth an estimated $75 million. Knoxville made a lot of his fortune off of the "Jackass" show and movies — and one of the most popular films in the franchise was 2010's "Jackass 3D," which earned over $171 million at the box office (via IndieWire). "Jackass 4" is also scheduled to premiere in fall 2021, and it's safe to say that it could do just as much in terms of money. Earn the Necklace shared a few of Knoxville's movie salaries, including a $5 million check for "Walking Tall" in 2004 and another $5 million for "Dukes of Hazzard" in 2005.
Like many of his other Hollywood counterparts, Knoxville has spent plenty of money on real estate. In 2009, Variety reported that the reality star listed his Los Angeles mansion for just north of $2.2 million. According to the outlet, the house boasts panoramic city views and also has a guest house. In 2008, he sold another home on Hollyridge Drive for $1.8 million. Earn the Necklace also shares that Knoxville has a significant car collection that includes an Audi Q5, a 1965 "fire engine red" Mustang, and 1970 black Cadillac. All in all, it seems like Knoxville has earned a comfortable living, and we're eager to see how his net worth increases with the release of "Jackass 4."